One Last Prank - Australia
Parting prank on Catalina 👻  #CSIROdays
Cata is the coolest girl I met in Australia. She worked with us in Donga (our lab). With two days left for her to return to Chile, we found her PC, unlocked with her Facebook open. Hiran, Samith and I decided to try the classic troll, Uvindu wasn't in the room. I typed this up from her profile and posted it, disabled notifications and hid it from her timeline.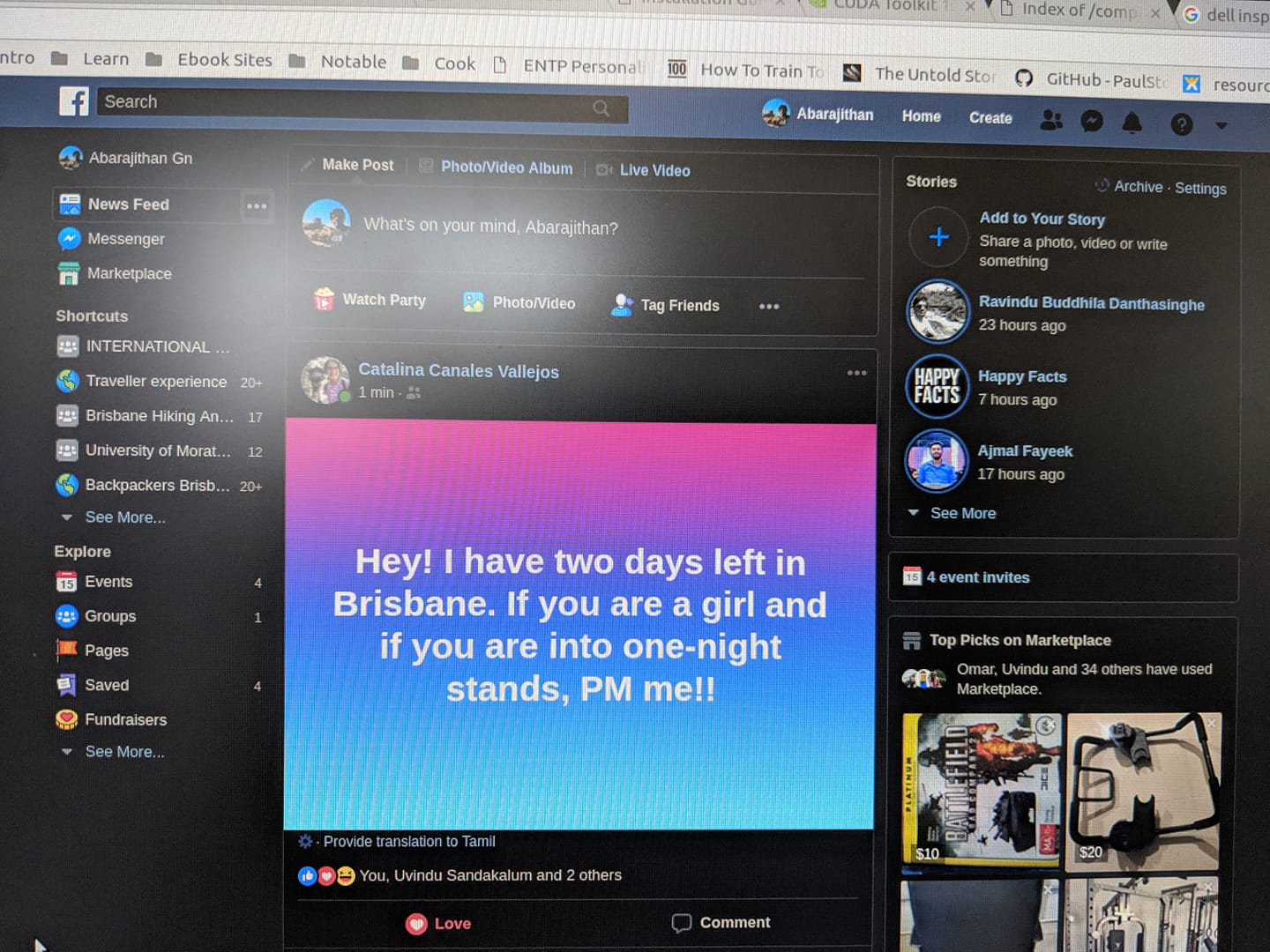 About an hour later, she stormed into the room, "WHO DID THAT?". Her sister has seen and teased her.
Hiran, Samith and I pointed in unison: "Uvindu!"
Uvindu, completely lost, stammered "What happened?" Cata showed the post and shouted, "You posted this from my Facebook". Uvindu, still lost, replied "But I don't have your phone"
Cata was furious. "YOU THINK I'M DUMB? MY COMPUTER IS THERE!"
She then turned to Samith "I know, you did this! You posted this on my Facebook". He gave a confused look and said "I don't even post on my own Facebook"
After some more interrogation, she gave up. The next day, I confessed that it was me.
She laughed and said: "Well, I'm not taking it down. But I was furious all night that nobody has PM'ed me yet"
First posted on Facebook: facebook.com/abarajithan11/posts/10218339446669020