Upper Gartmore Camping [2022]
Gartmore & Frogmore are gorgeous tea estates near the Maskeliya Reservoir, next to Hatton. Just above them, on top of a mountain range between Ratnapura and Hatton, there is a relatively flat, wide plain of thick bushes, with a stream flowing through them, to fall over a cliff as the Upper Gartmore falls.
I took an 8-hour bus from Jaffna to Kandy, stayed at a backpacker's hostel there, met my school friends for a dinner. I slept for 2 hours, took the bus to Hatton at 3.30 am, and reached there at 5.30 am. We took a van and reached Gartmore estate around 11 am.
Hike through Frogmore Estate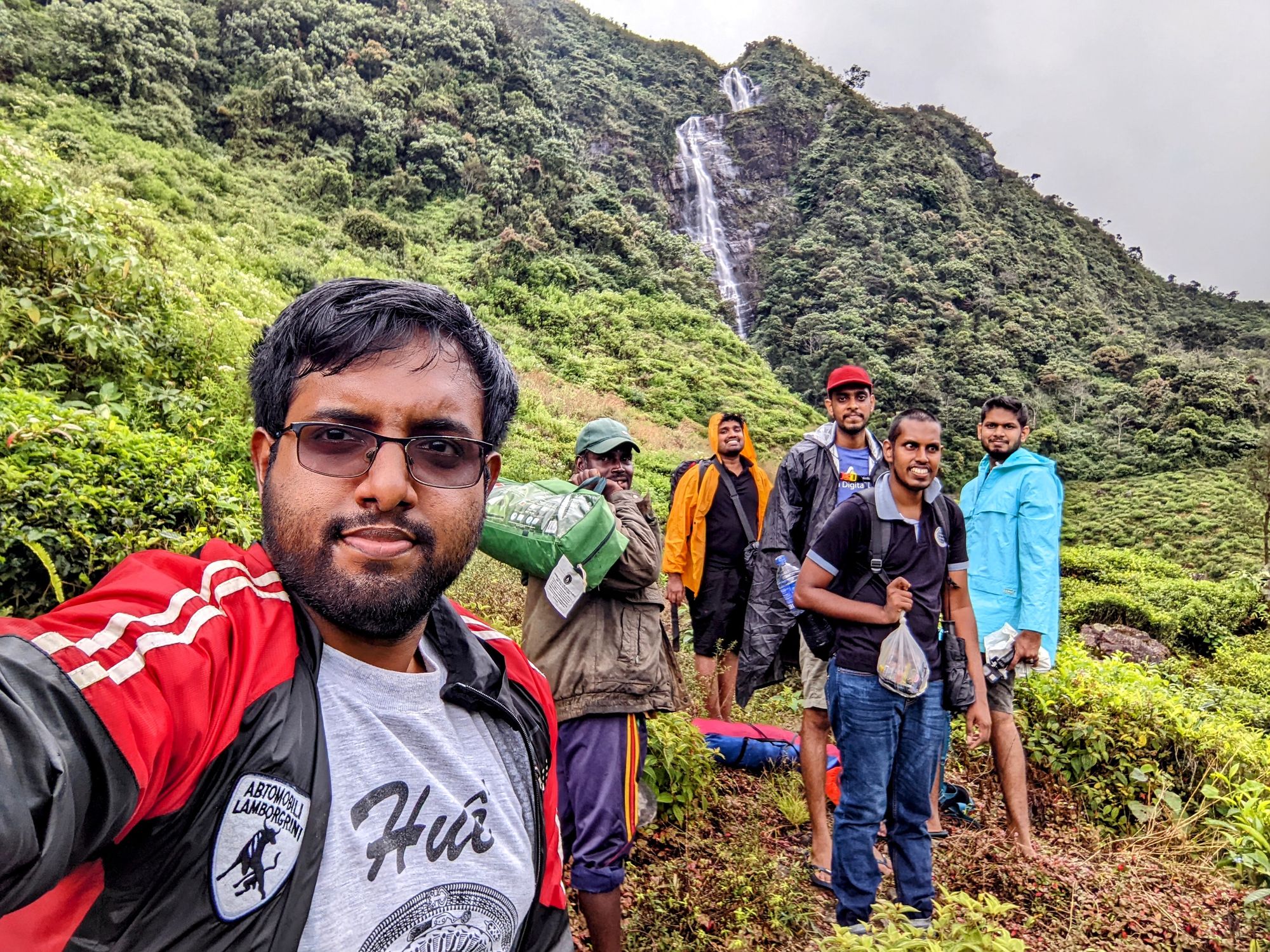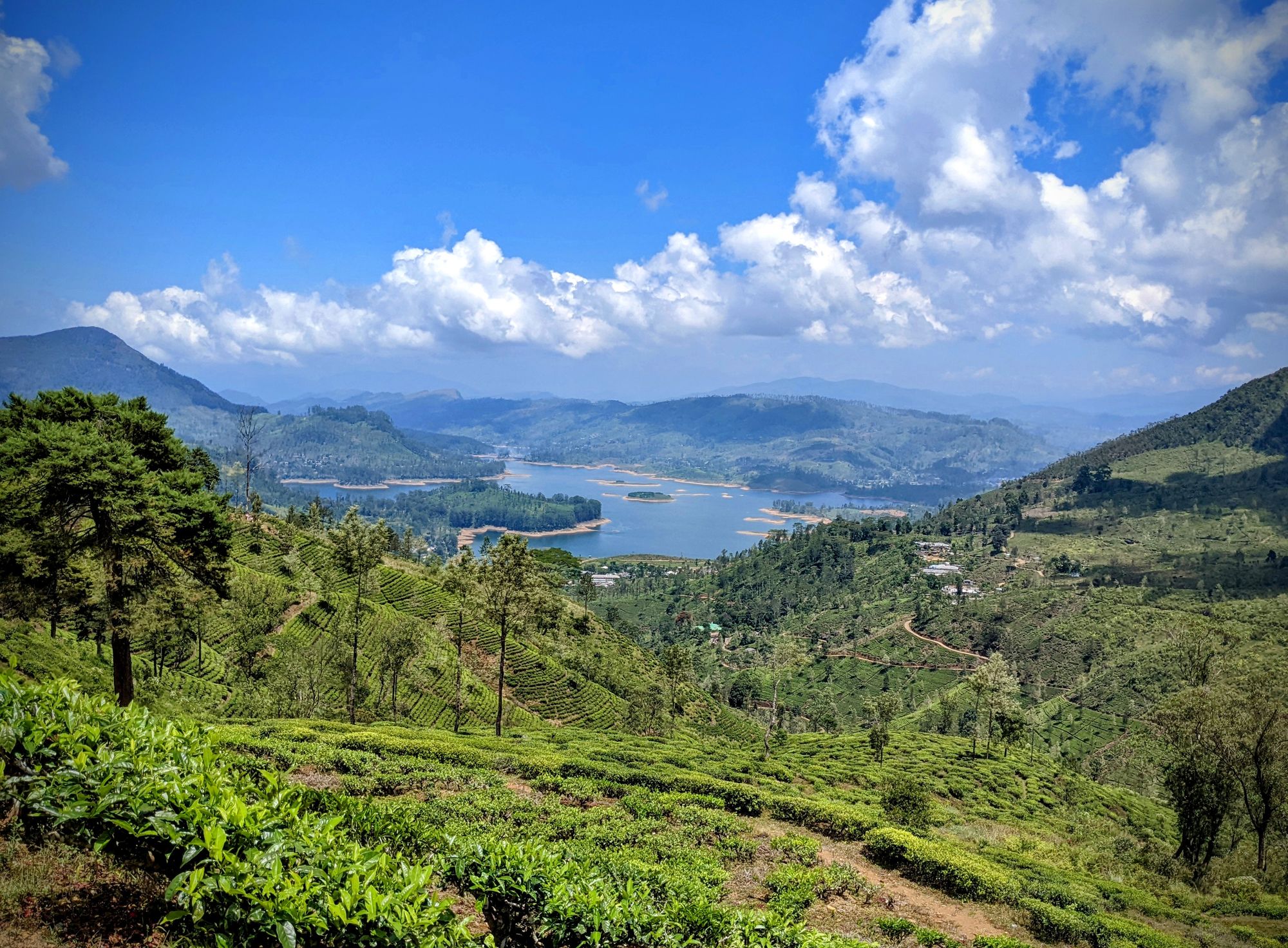 Unfortunately, the supervisor of the tea estate does not allow tourists to reach the top of the mountain on a vehicle. We started hiking through the forest, lost track and ended up in a Hindu kovil as it started raining heavily. When the rain subsided, we asked a local to guide us. He took us through the 6-hour strenuous hike through thick jungle, at times climbing near vertically. We walked through thick, leech-infested undergrowth, with barely visible & perilous steep fall on one side to finally reach the flat camping grounds.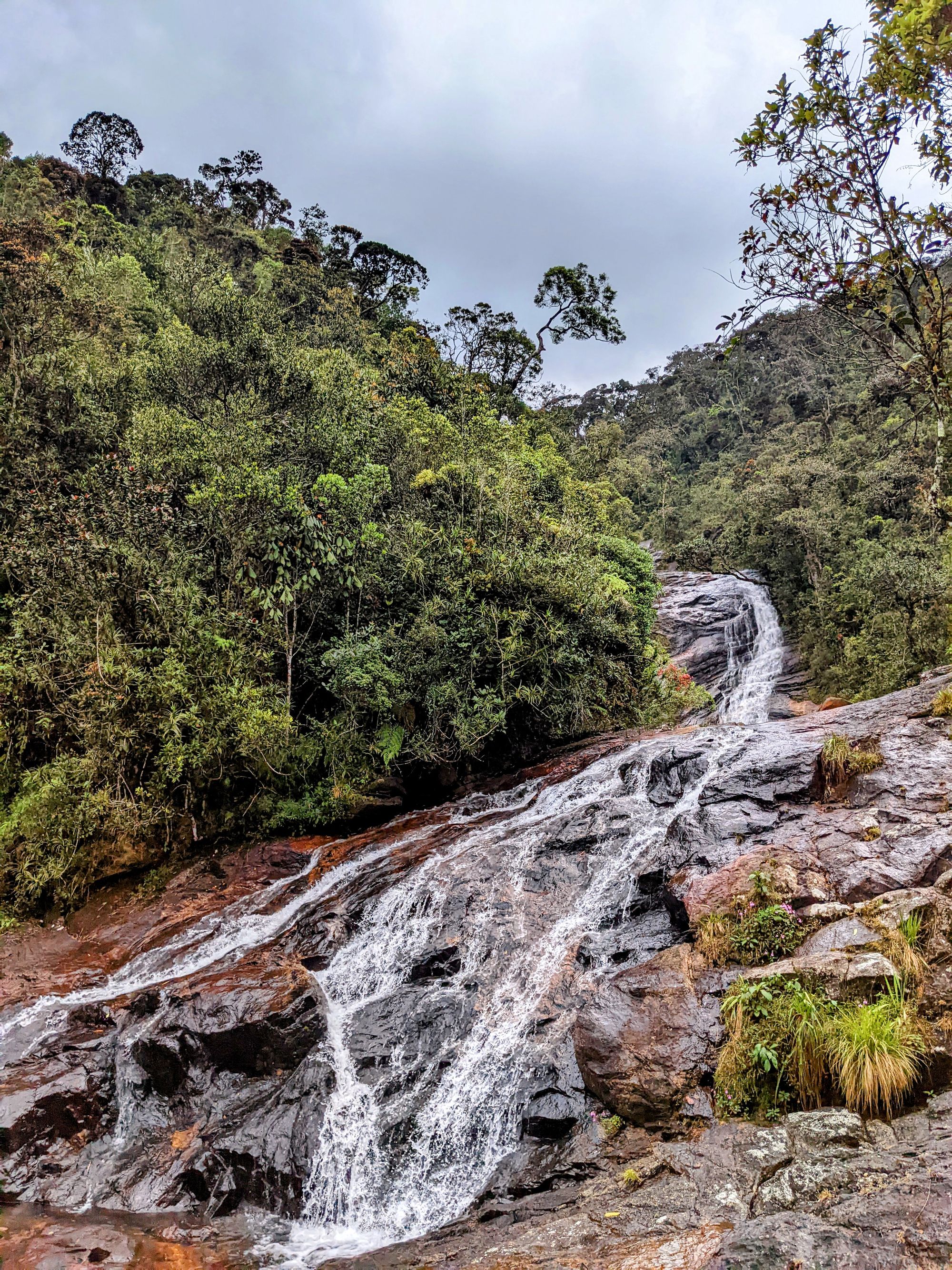 Camping Grounds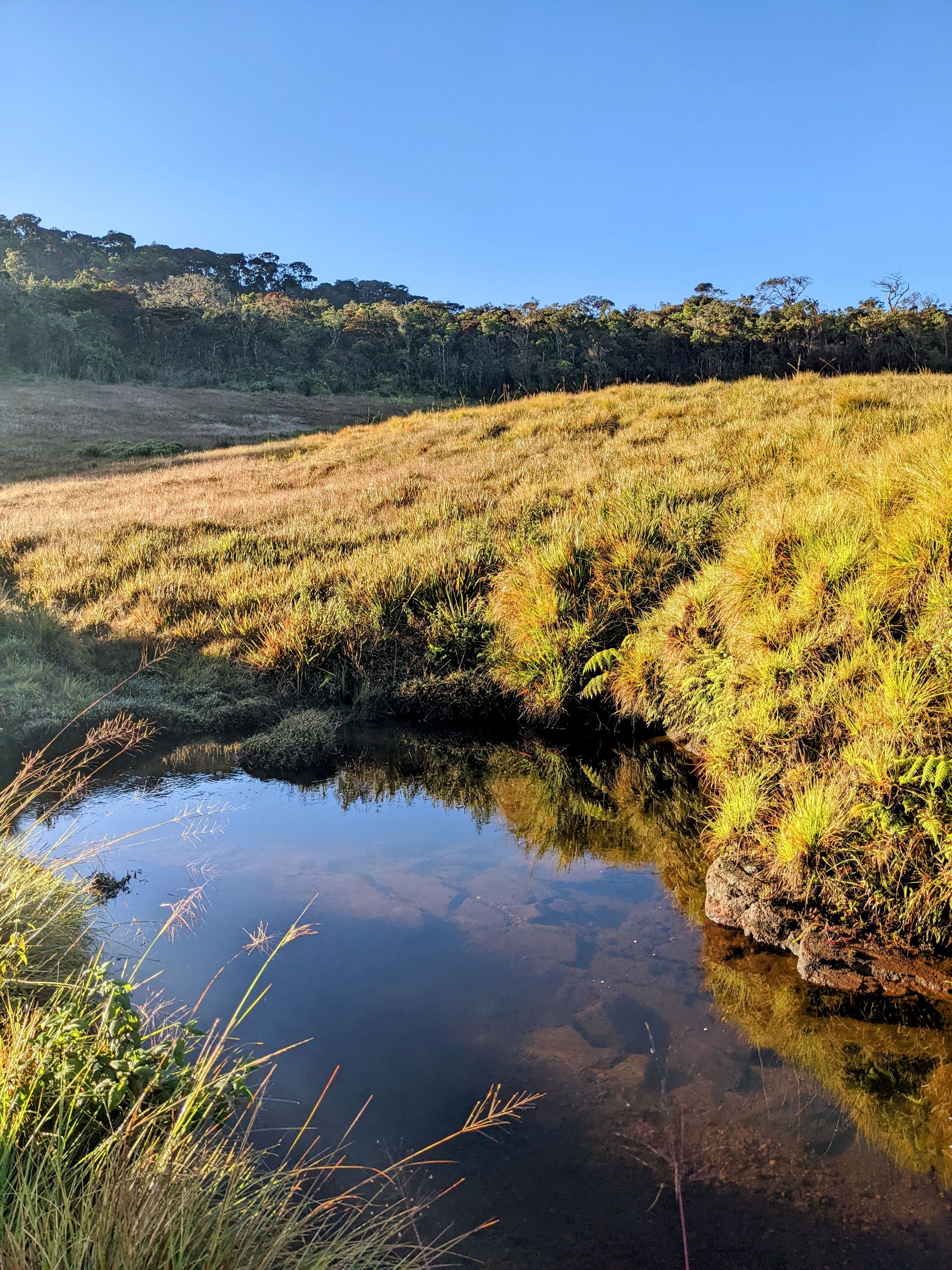 After reaching the gorgeous camping grounds at around 4 pm, we set up the camp, collected firewood, and washed off our legs oozing with blood. The sunset was amazing: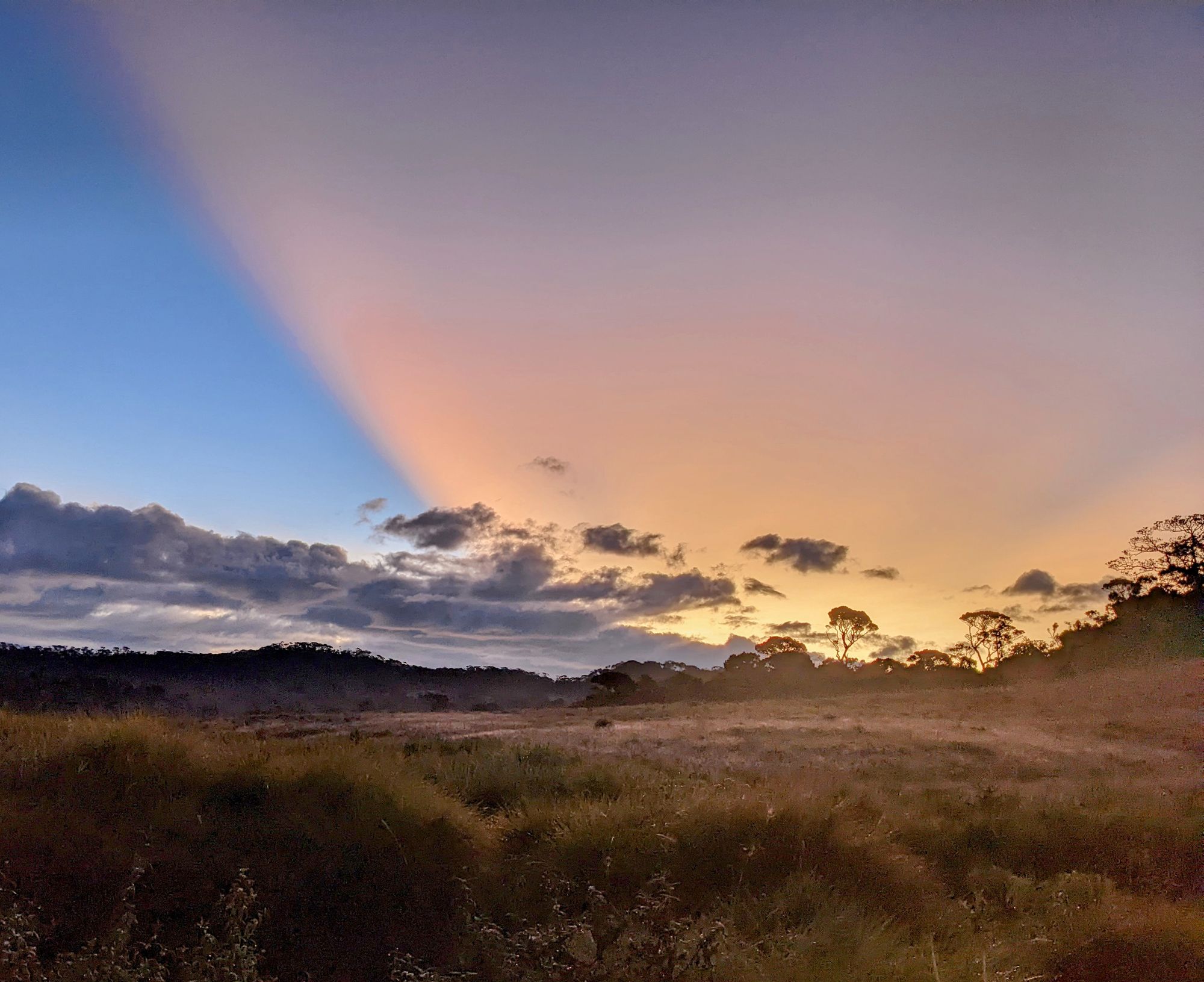 Camping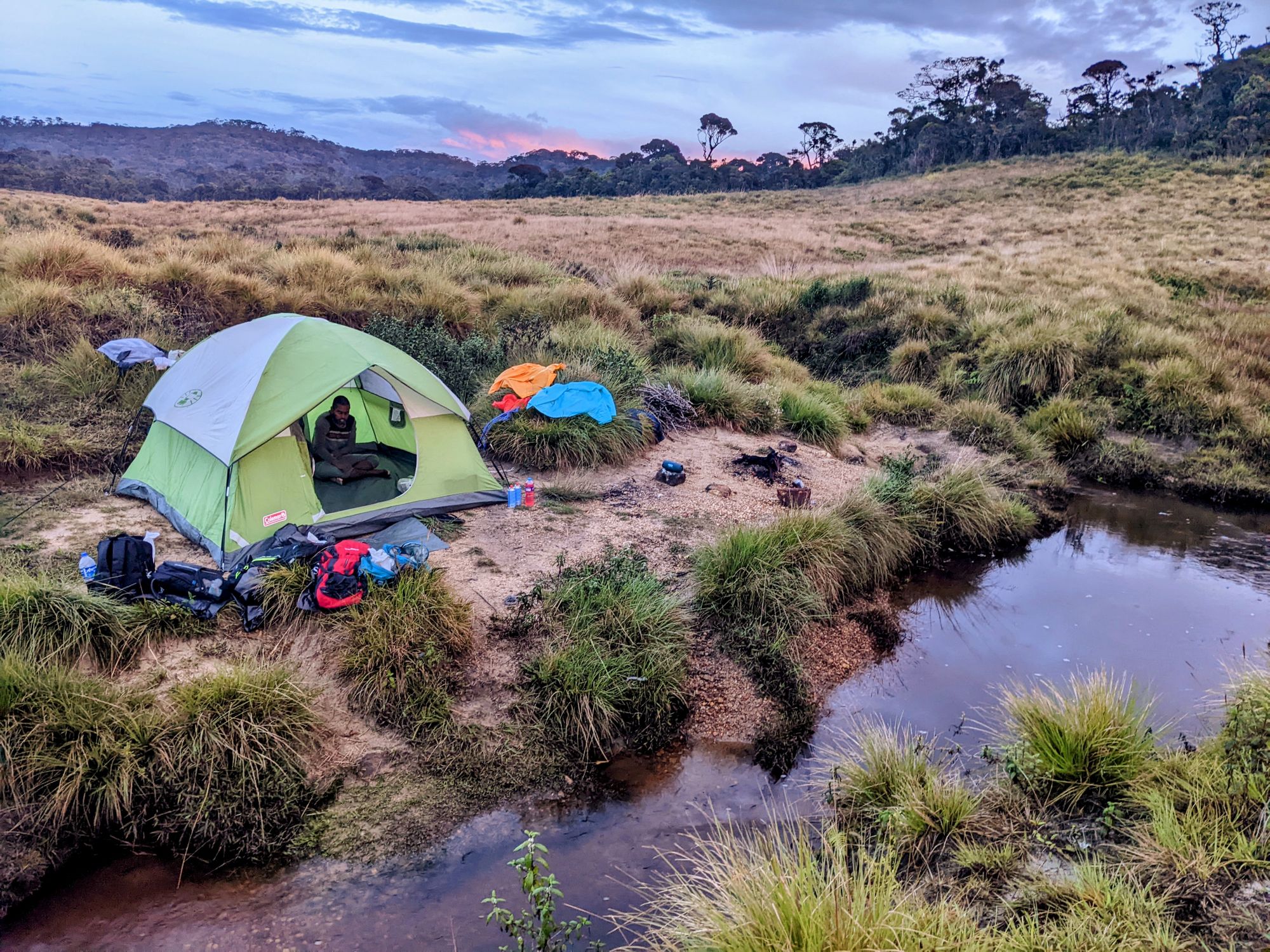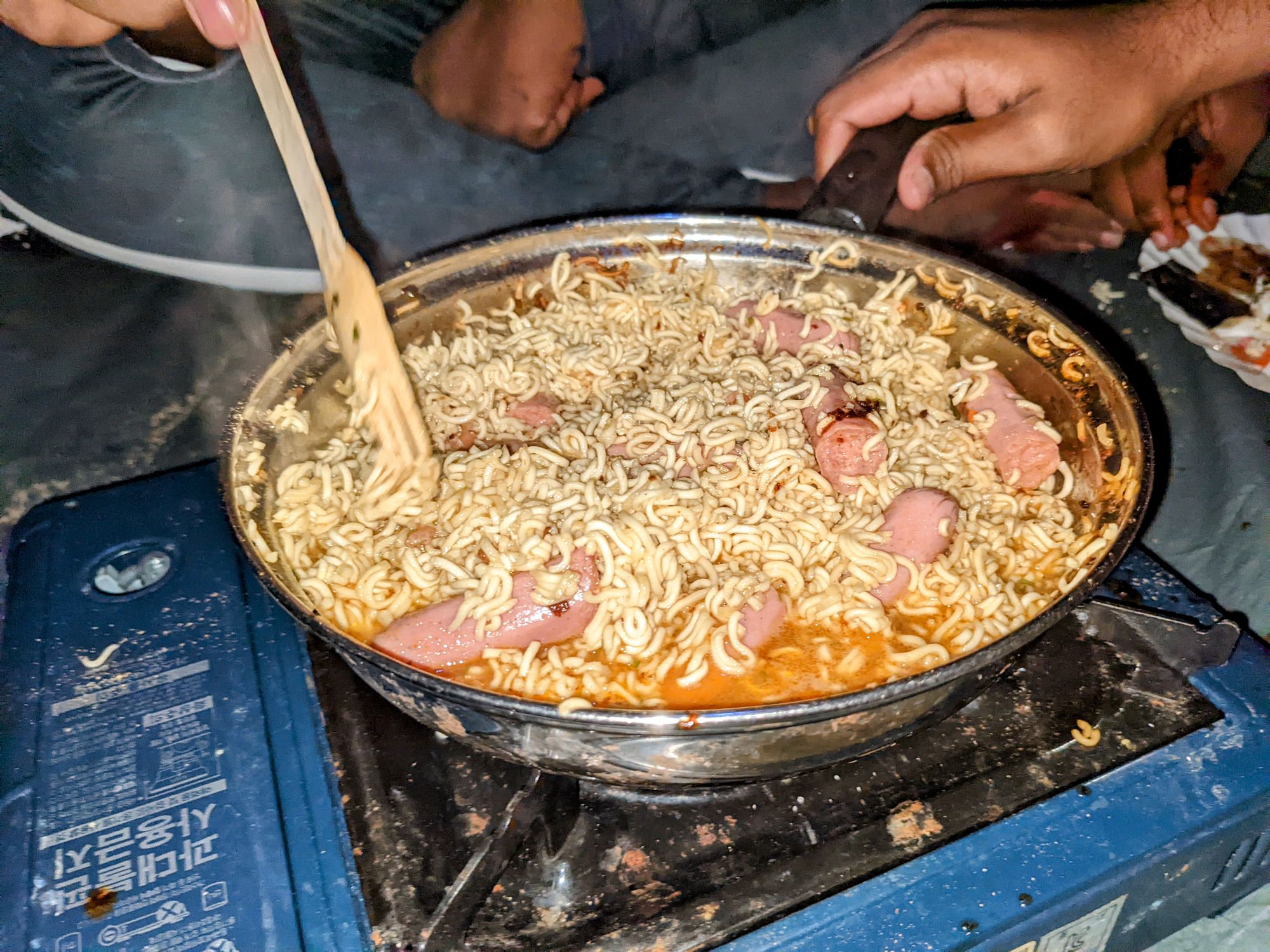 We had bought a lot of food: Noodles, sausages, coffee, chips, biscuits, red bull... Dinner was divine. Few of us set up our DSLR cameras to shoot the milky way and the starry sky.
Upper Gartmore Falls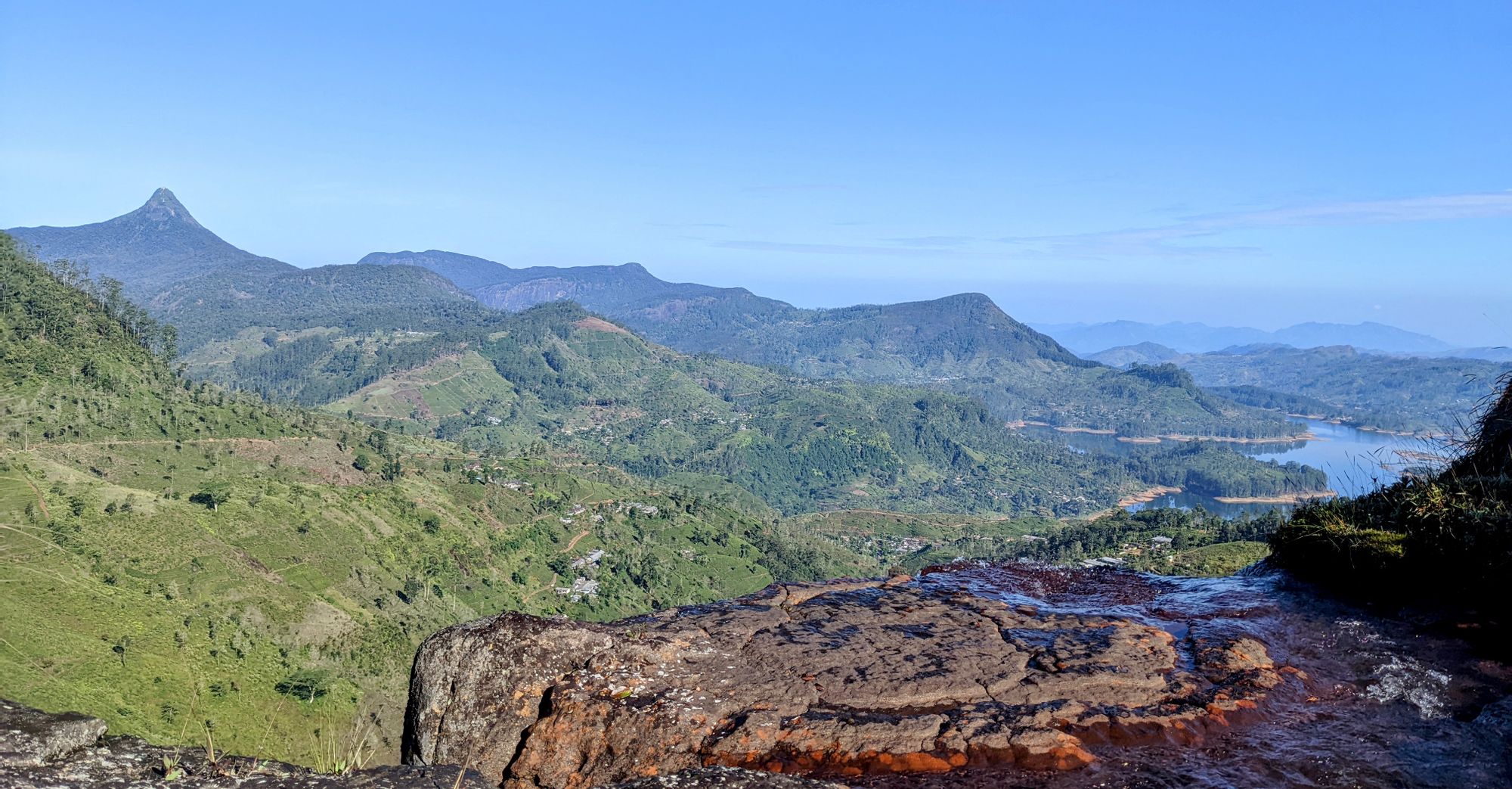 The next morning, we walked through the stream to the Upper Gartmore falls, where we got this scenic view of Adam's peak (Sripada) and Maskeliya Reservoir.
When climbing down, we were fortunate to get a three-wheeler to a point after walking for an hour. We reached Hatton and then Colombo.