Thar desert. A majestic golden castle rises from the sand like a mirage. An isolated small town surrounds the castle. That's Jaisalmer.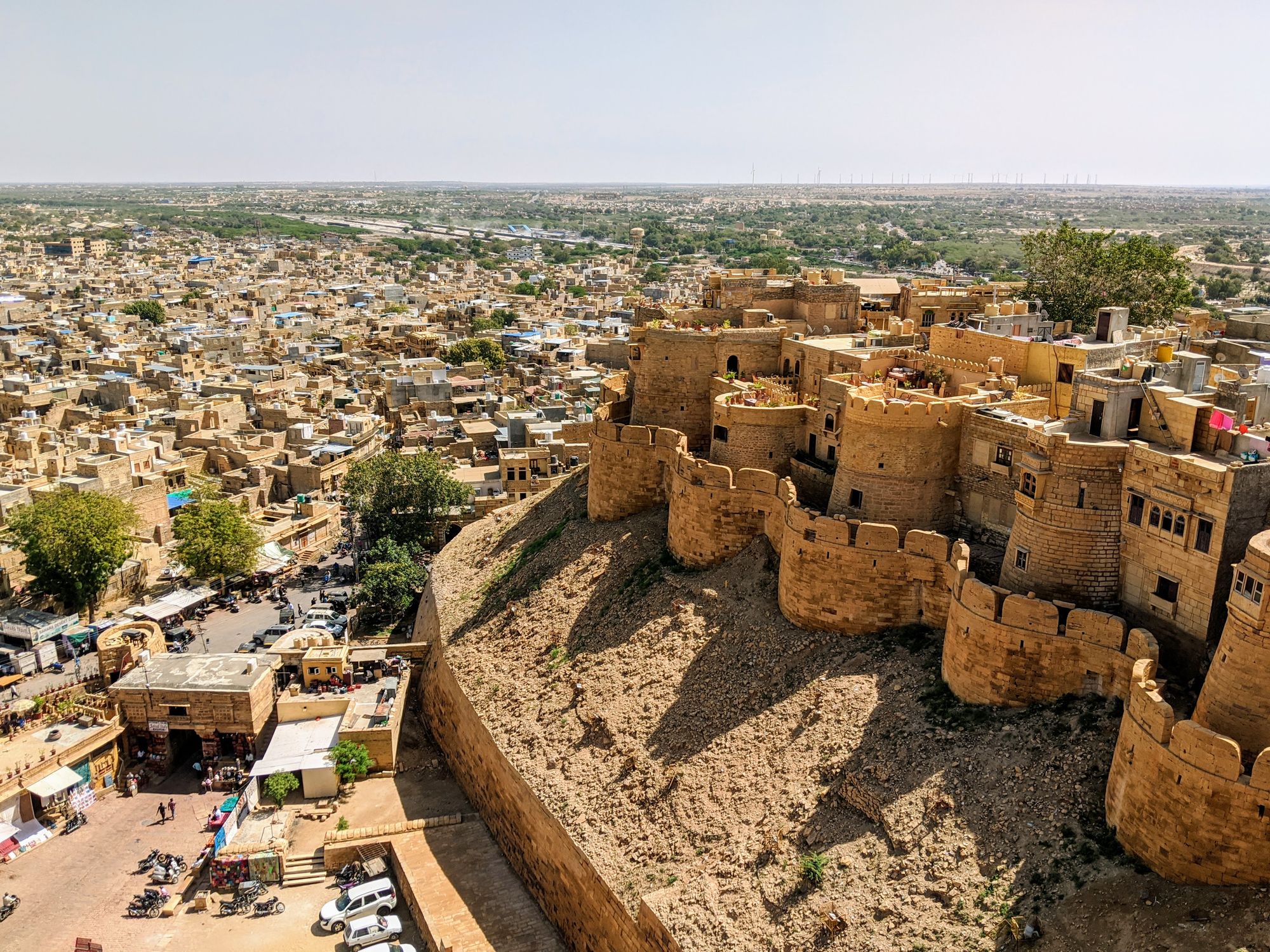 Impressions
I felt like I have travelled not just in space but also in time: 500 years into the past when strolling through this quiet antique-looking town full of traditional people. Jaisalmer is easily my favourite town in entire India. Everything around you gives the feeling that you are in the 15th century. I made a mental note to come back again with my mom and show her around. Here's the takeaway, don't miss Jaisalmer!
Built with honey-coloured sandstone about a thousand years ago, the Jaisalmer fort is alive, full of bustling activity: markets selling vibrant Rajasthani textile, temples, palaces, hotels and restaurants with exquisite stone-carved decorations at each building. The castle and the whole city is built with this sandstone, with no paint, giving the name "The Golden City". I stayed in a cheap but nice hotel inside the fort.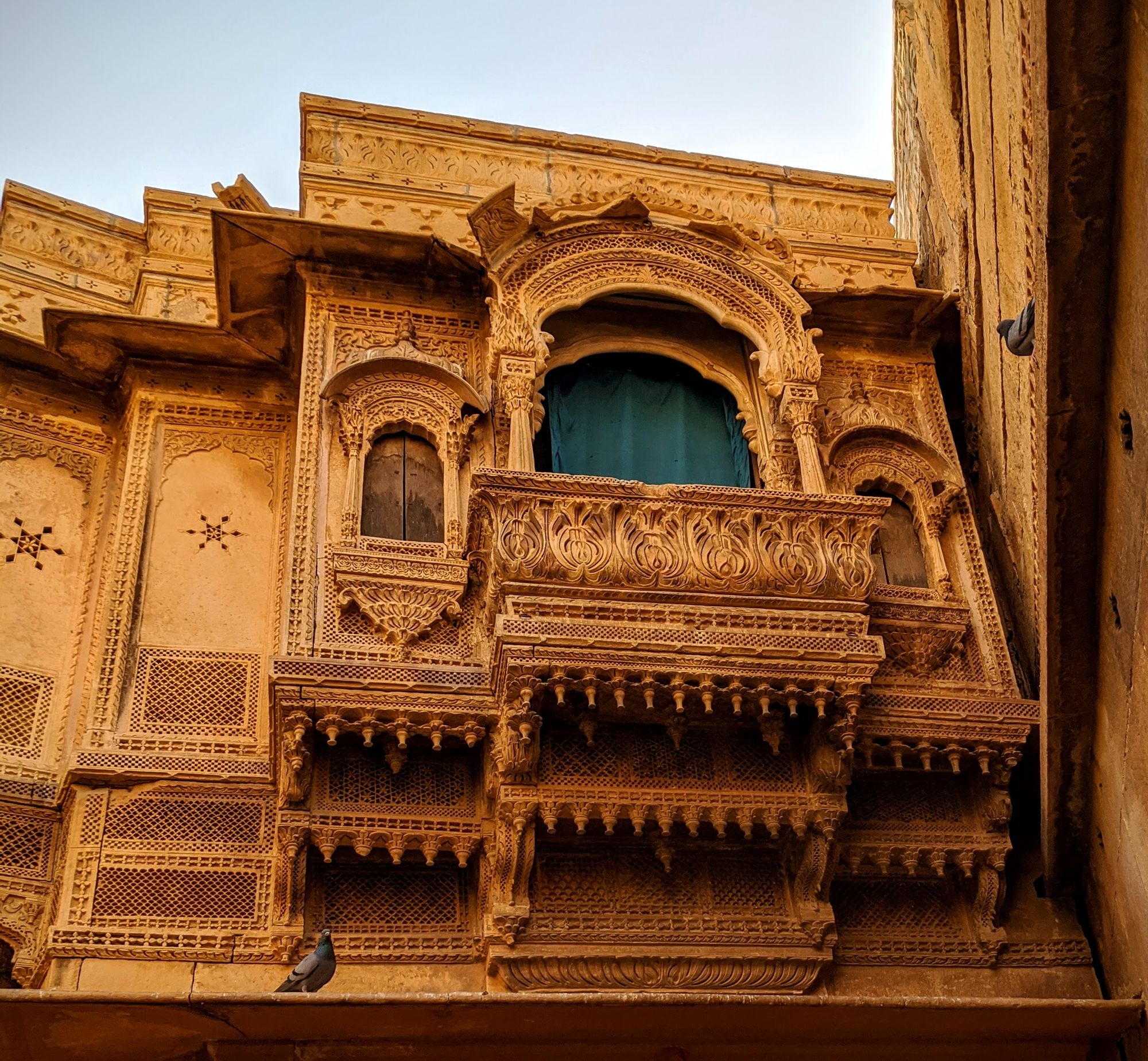 I spent a day roaming around the fort. The narrow lanes are lined with beautiful Havelis on both sides. Havelis: houses and hotels whose facades are exquisitely carved from sandstone. Not just palaces or temples, each house is decorated like this! The oldest haveli is 450 years old. Older Havelis are built by carving detailed decorations into large stone blocks. Newer ones are built with large sandstone blocks but a thin slab of sandstone is then carved and pasted on those large blocks to give the same effect. Either way, they are mesmerizing. There's a separate caste that does this work.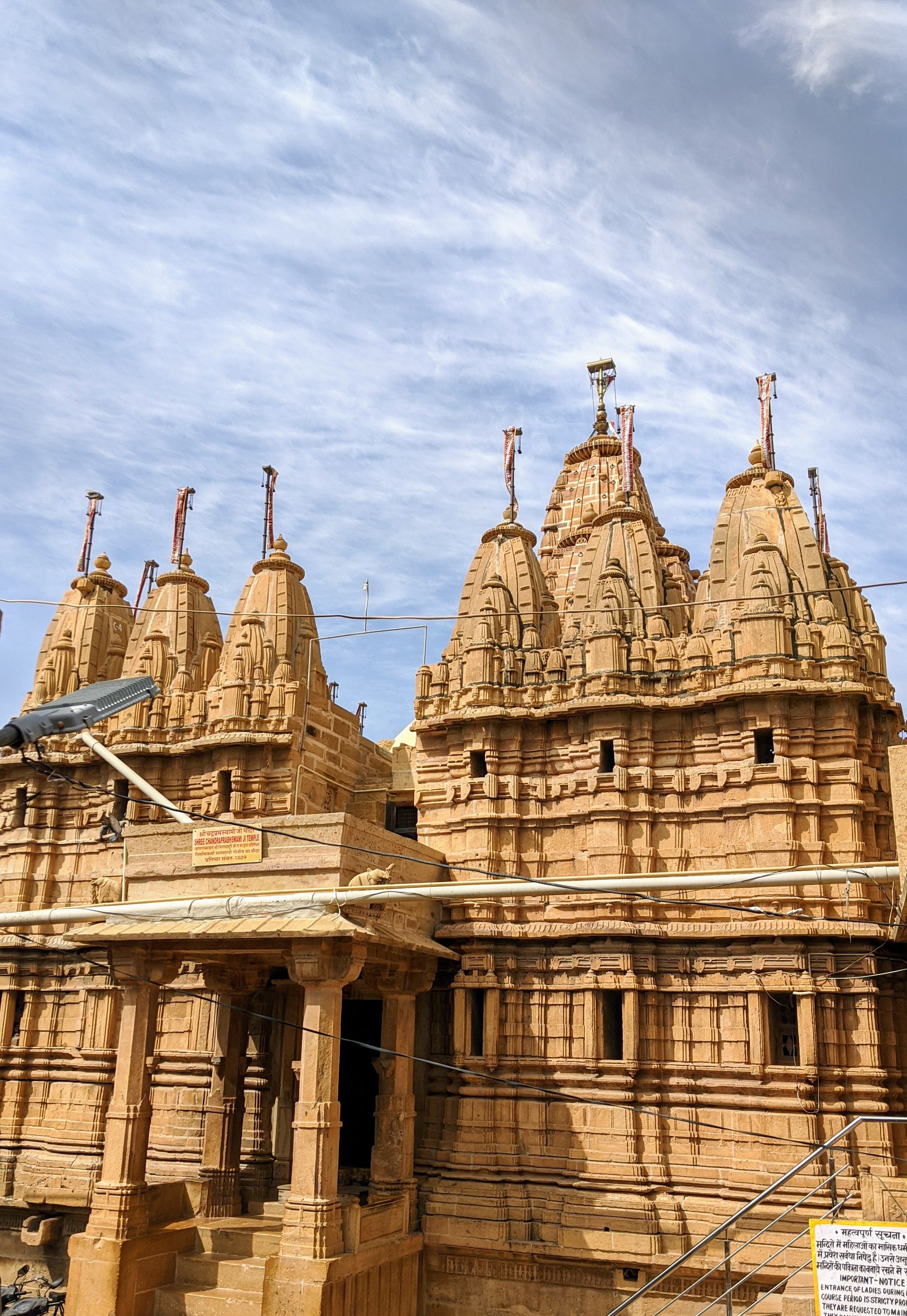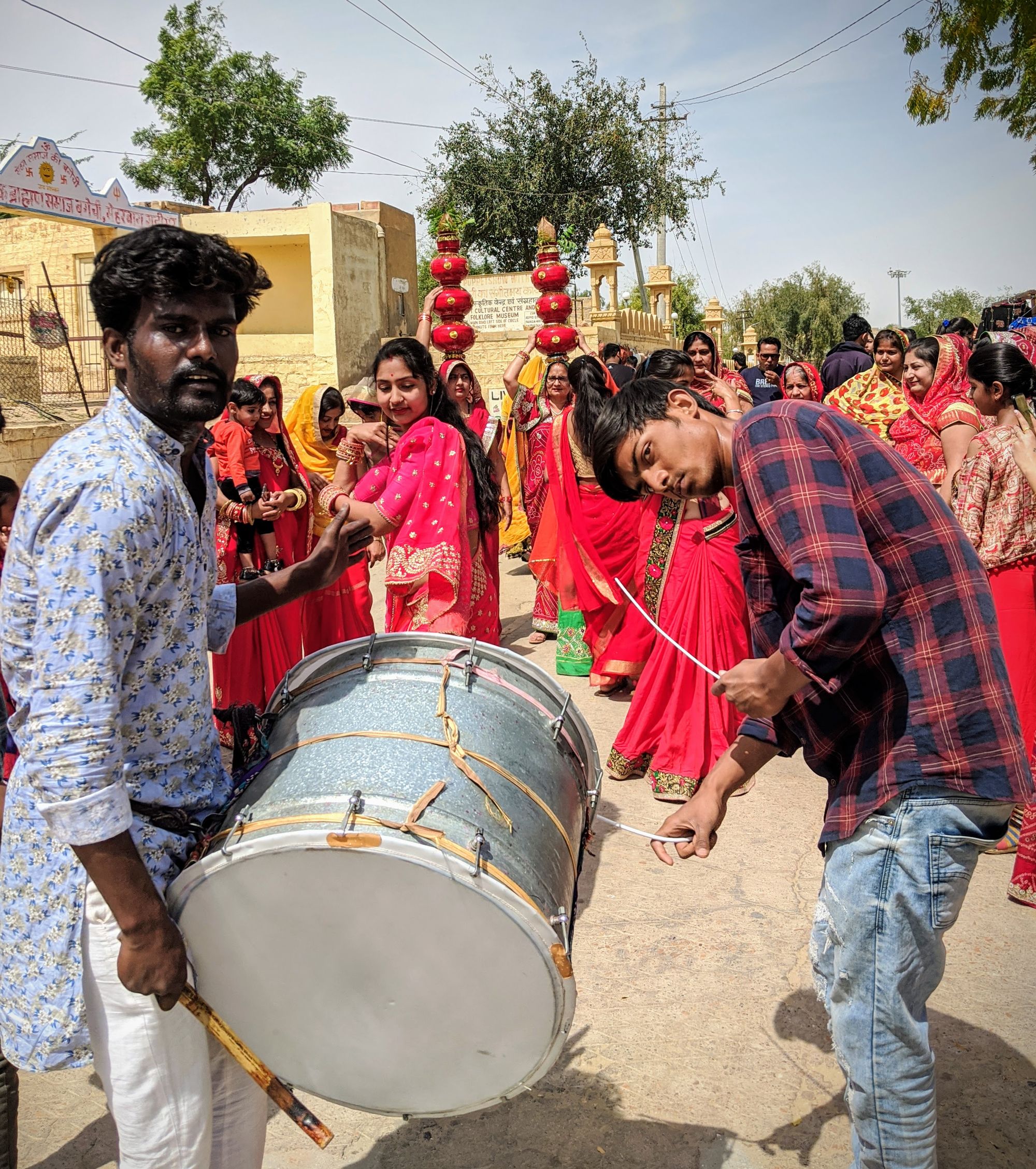 I also stayed a night at an isolated village, went on an overnight camel safari into the desert. Those experiences deserve separate posts with photos. Check them out: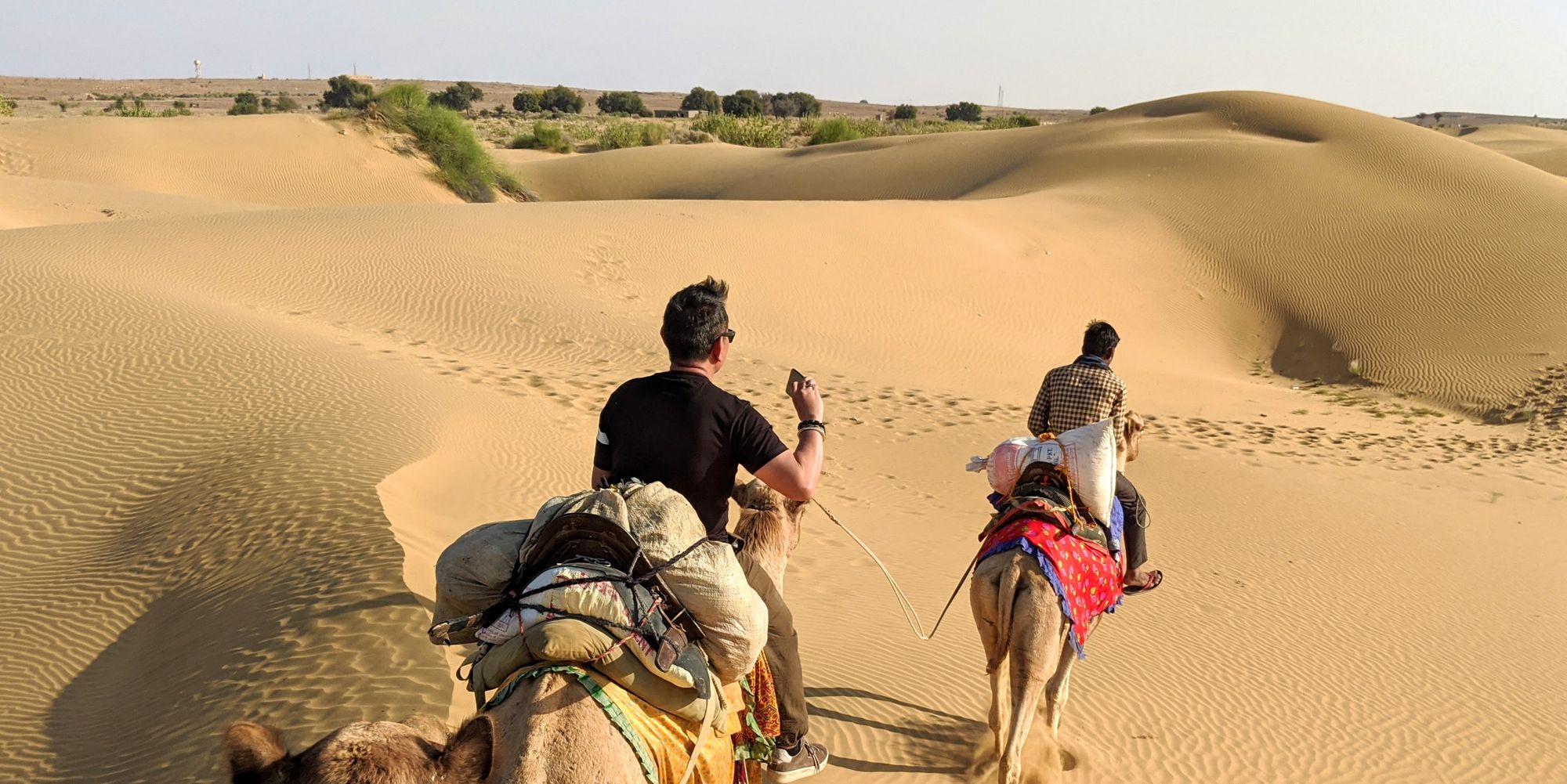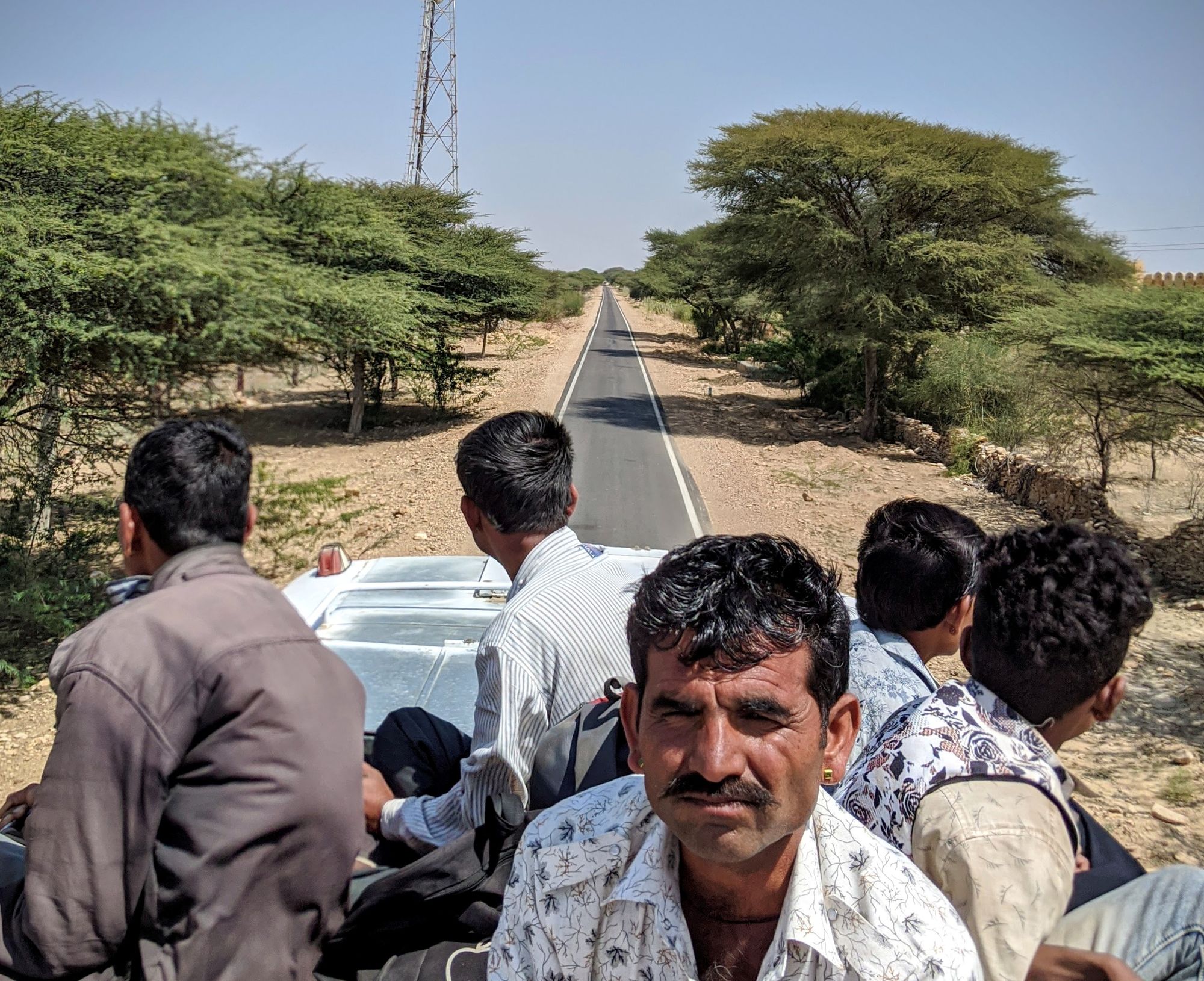 ---
History
Opium, Mass Suicides, Atom Bomb, Radio
The city was founded in 1156 CE by King Jaisal, and it flourished through the trade of opium, spices and textiles through the camel train route between Persia and India. The fort has seen several sieges and battles. In 1294, it was lost to Aladdin Khilji and the Rajput women committed 'jauhar', ritual mass suicide. In 1540s, it was almost lost, the Rajput men slaughtered their own women, due to lack of time to arrange a 'proper' jauhar. Shortly after the jauhar, reinforcements arrived and Rajputs won the battle. 😅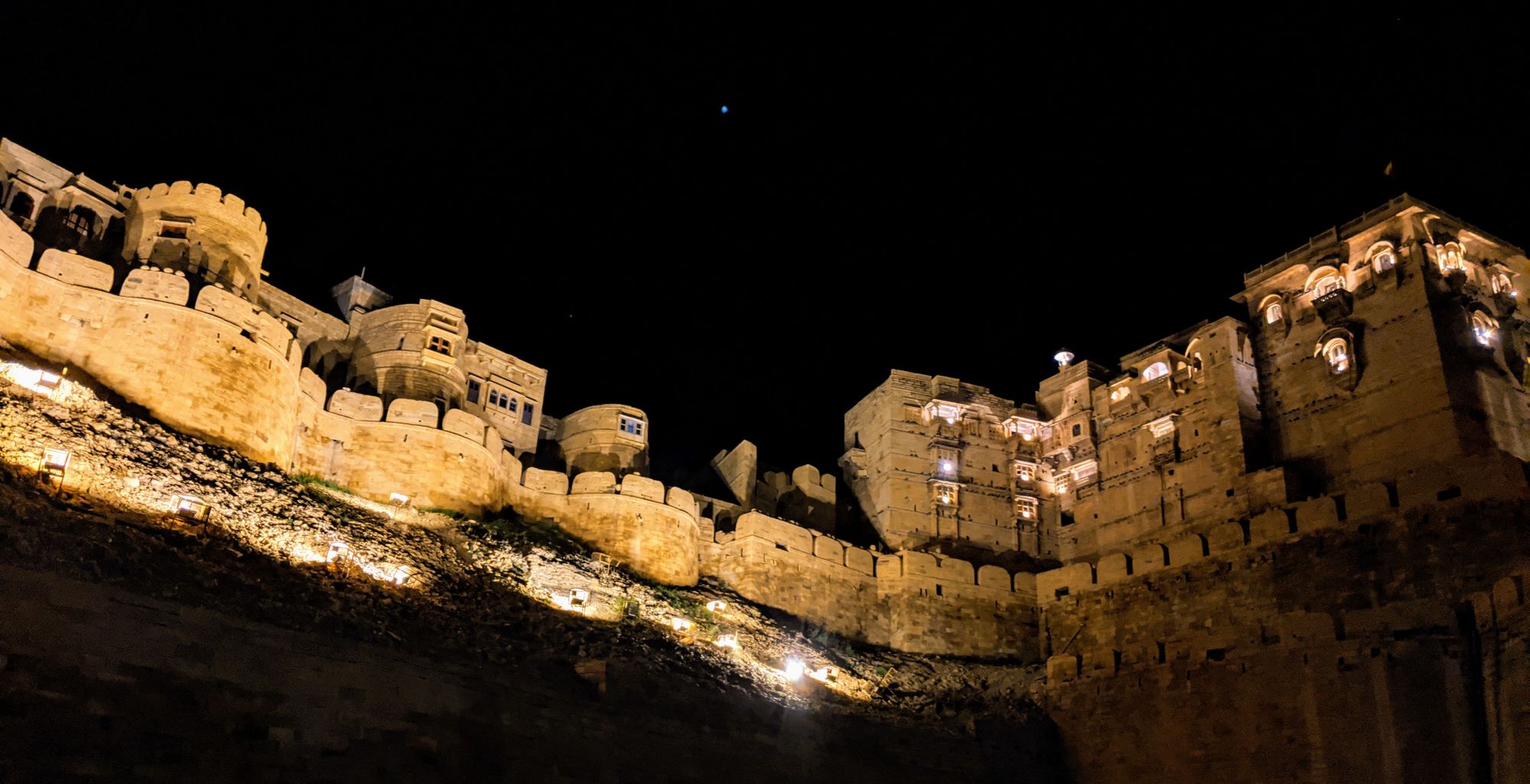 Later, a king offered his daughter to Emperor Akbar (this guy has literally married around the entire subcontinent) and hence it came under Mughal rule. The founder of the fort claimed he's from the moon dynasty and traced his lineage to Krishna. The royal family of that dynasty still lives in the fort palace.
Around 18, 19th century, with the rise of Bombay as the major port, Jaisalmer's economy collapsed. The fort was deserted (?!) and repopulated in the last century. Today's economy is based on tourism, wind and solar power and military establishments made to protect the tense India-Pakistan border 150 km away into the Thar desert. The Indian first line of defence is stationed here. Pokaran, next to Jaisalmer is the site where the first nuclear weapon of India was tested in 1998 (photo).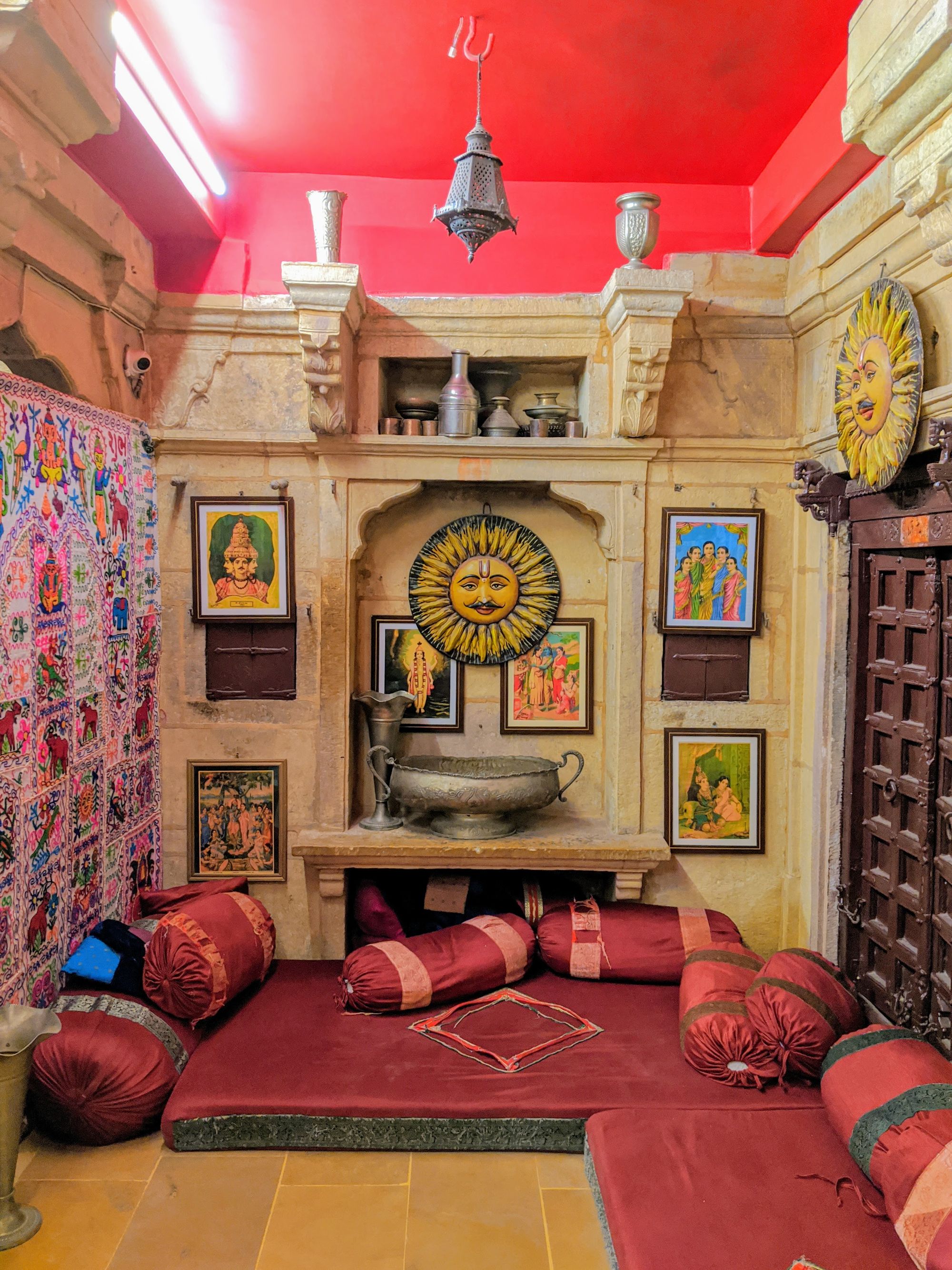 Marwadis (money lenders, as seen in Tamil movies) are actually a specific caste in Rajasthan. Also, there is the 'Rajput' caste: Kings or kshatriyas. Our camel driver (friendly guy) was a Rajput (photo). The richer castes used to hold special opium parties in the olden days!
That is, noblemen take a drink of opium and make each other drink. Another fun fact: Radio was such a luxury in around 1950s, that Rajasthani women wore elaborate sarees, all their gold and silver jewelry, went to photo studios, and took photos with a real radio (photo)!
Thar desert was under the ocean before India joined with the Eurasian tectonic plate. These are fossils collected by a guy who maintains a one-man museum. I also took a photo at the Pokaran railway station. Pokaran was where India tested their first nuclear weapon, in "Smiling Buddha Operation" in 1998.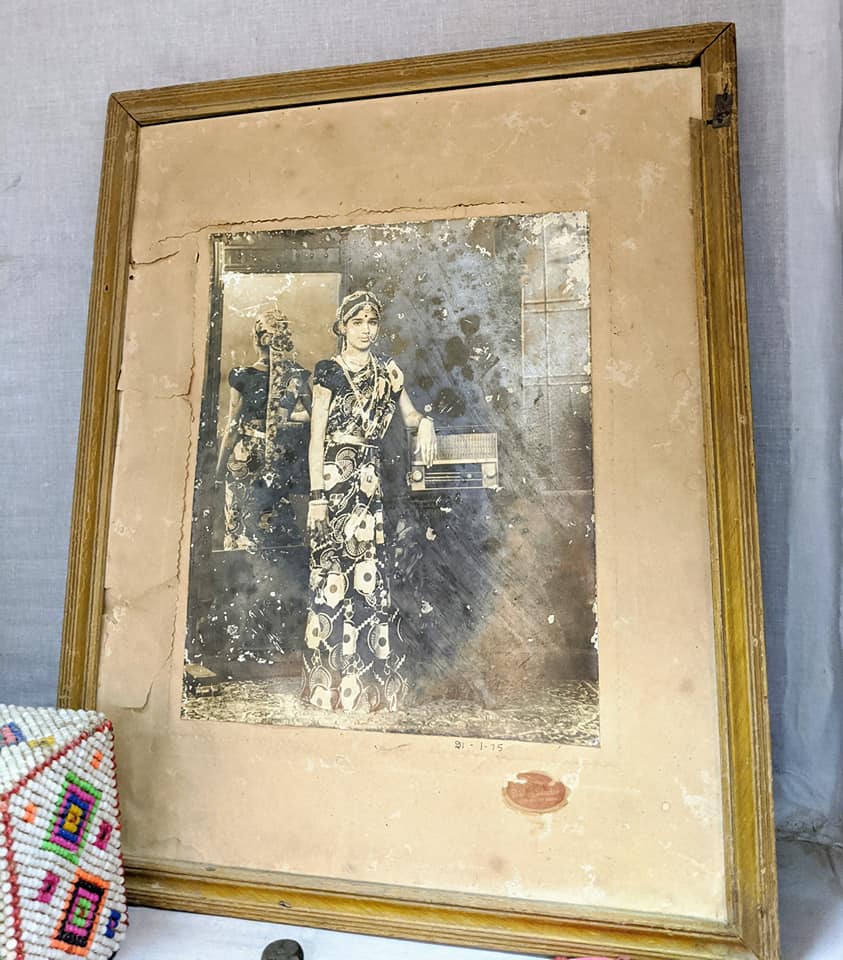 First published on Facebook: