Khuri: Authentic Rajasthani Village [India 2020]
Traveled on top of the bus from a remote village. Rajasthani people with head turbans around me, bus going in a lonely road winding through Thar desert dotted with tiny mud houses.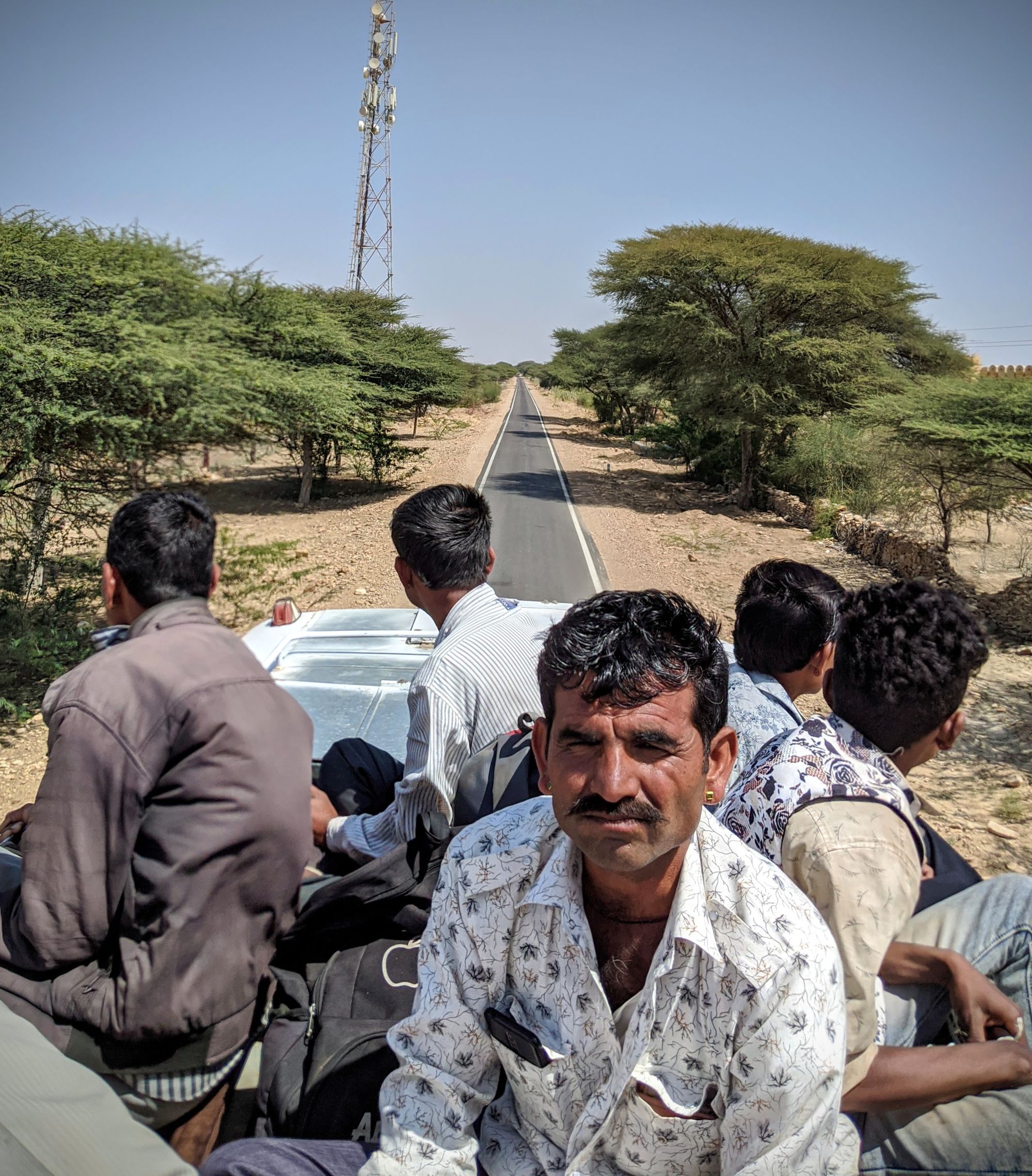 Khuri is an isolated village, on the road to Pakistan (border closed), 40 km from Jaisalmer. Zero honking, for the first time in India. It's a sparse village of traditional people, rearing livestock. Thanks to Lonely Planet (book), I found a very friendly and cheap homestay.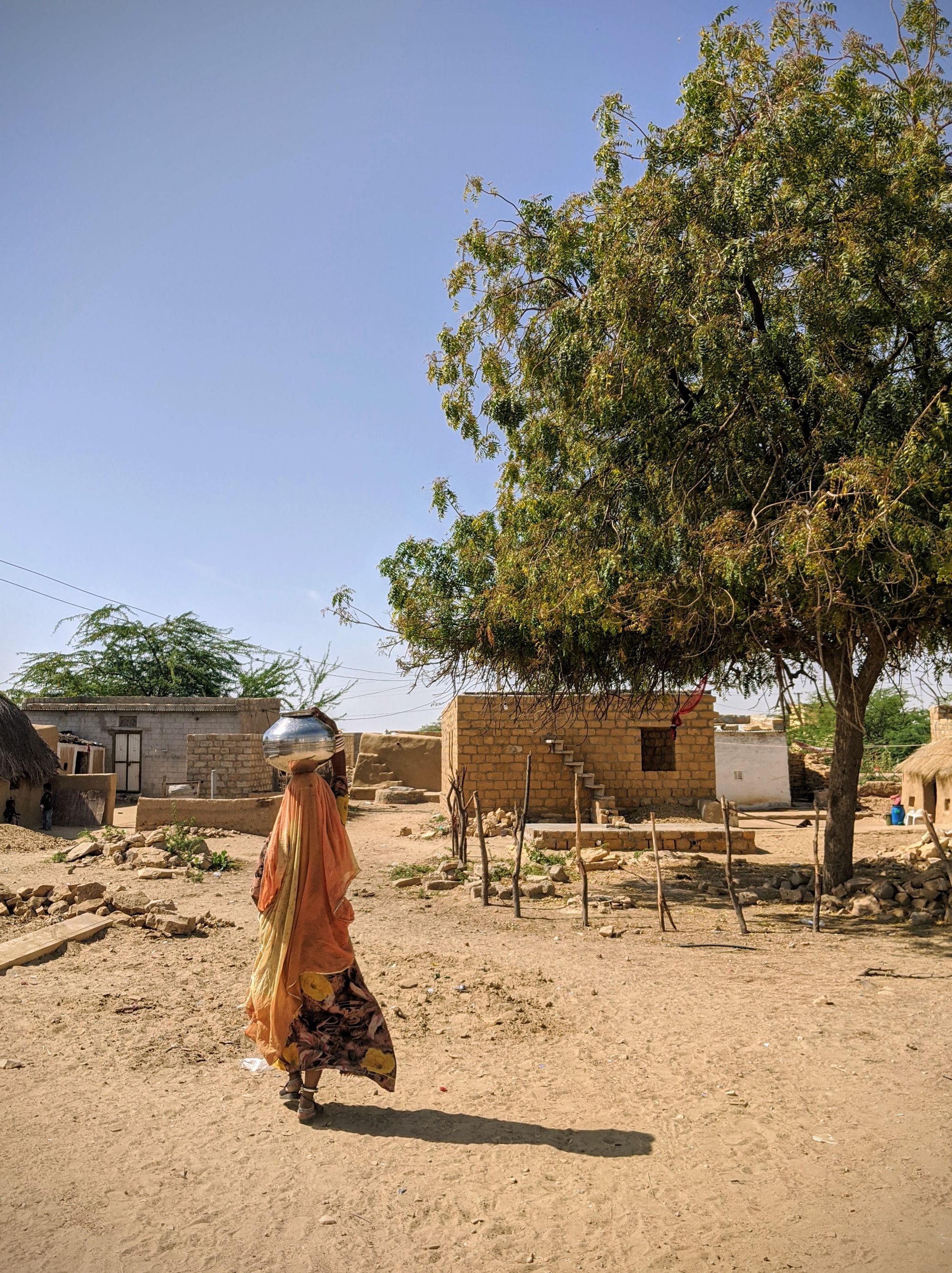 Mr. Badal's son is a teacher and their family also has livestock. Stayed at his home and slept in a mud hut. Dinner was a roti (photo) made from a dry grain that is grown in Rajasthan deserts. In the villages of Rajasthan, people believe lighting fire in the mornings that follow Holi (beginning of summer) is bad luck. So, they cook some porridge on the previous night, keep it in cool mud utensils and eat it with curd next morning. I had that and it was heavenly!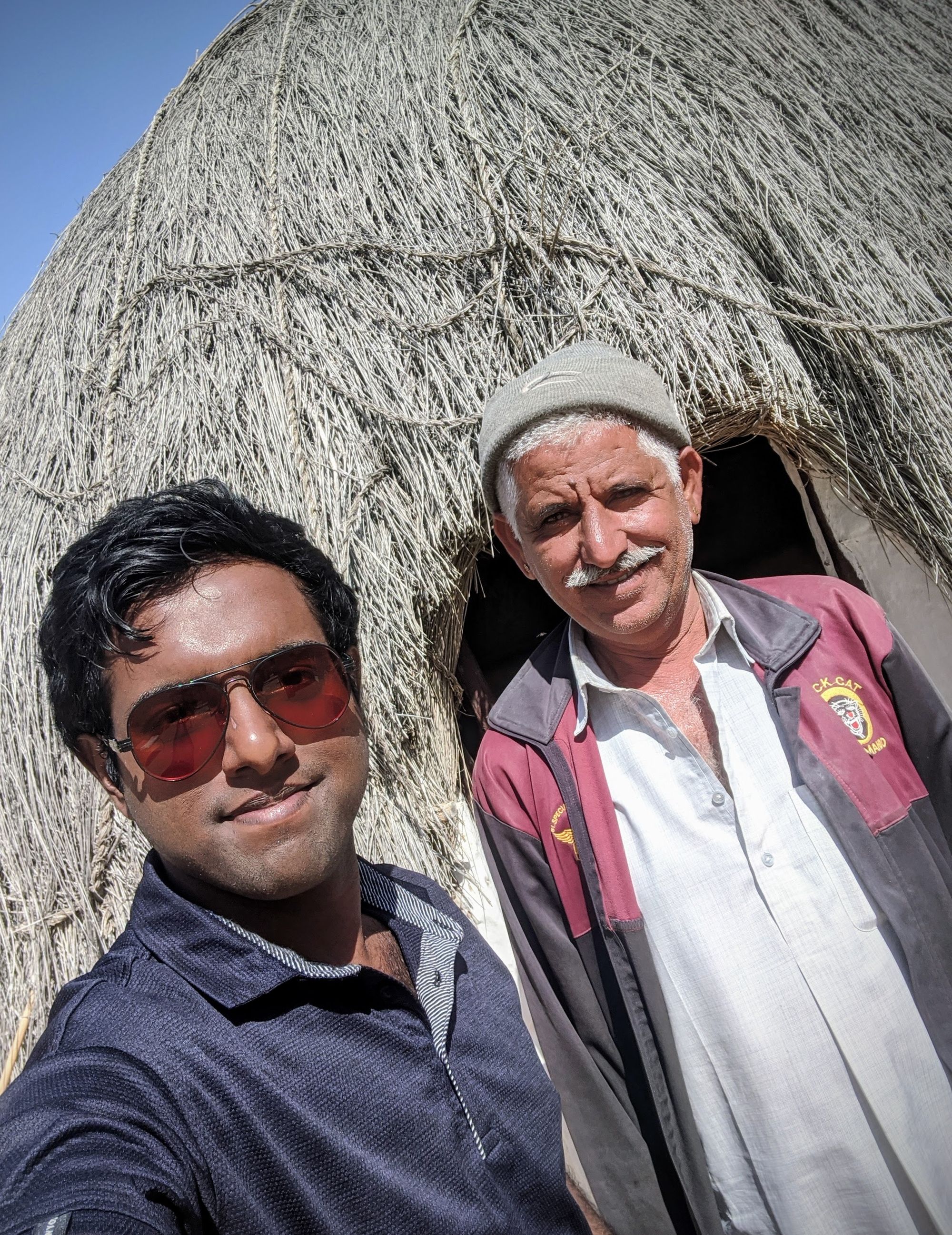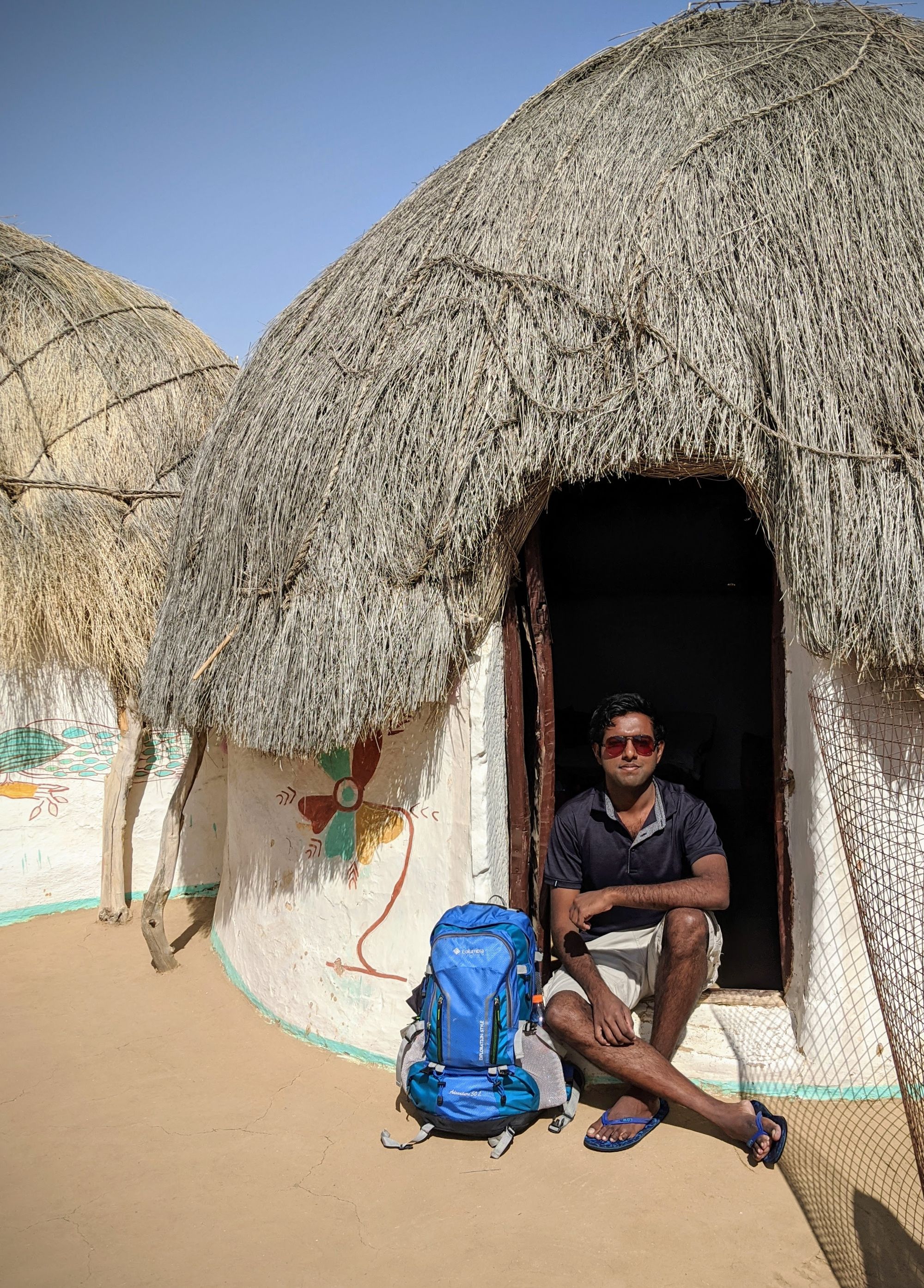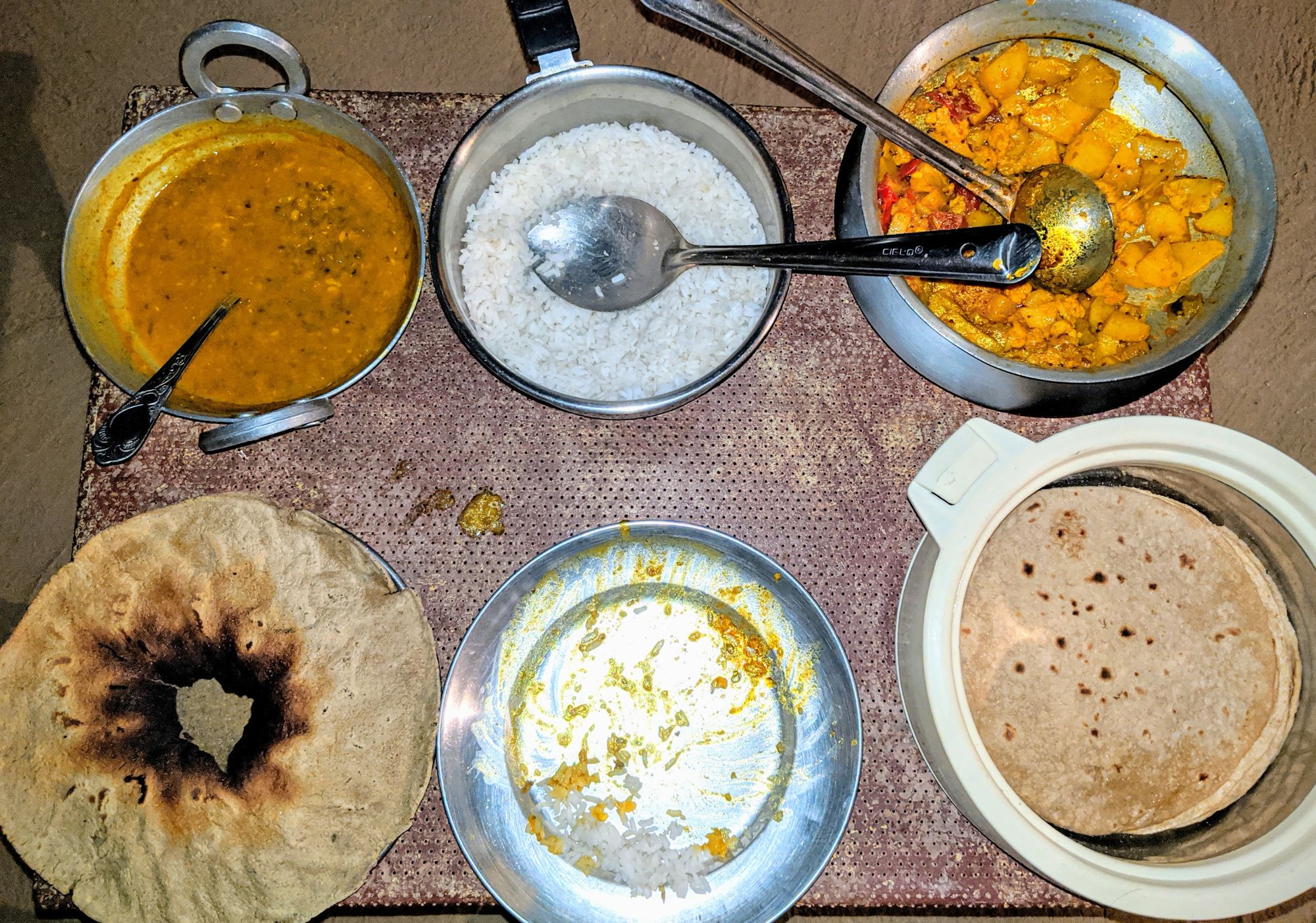 Wandered through the village... People were busy doing whatever you'd imagine village people would be busy with. They had these mud-well-like structures (photo) to lock livestock when they aren't grazing the dry grass. It was amusing to see Coca cola branded shops (photo) in the middle of nowhere and children playing cricket (photo).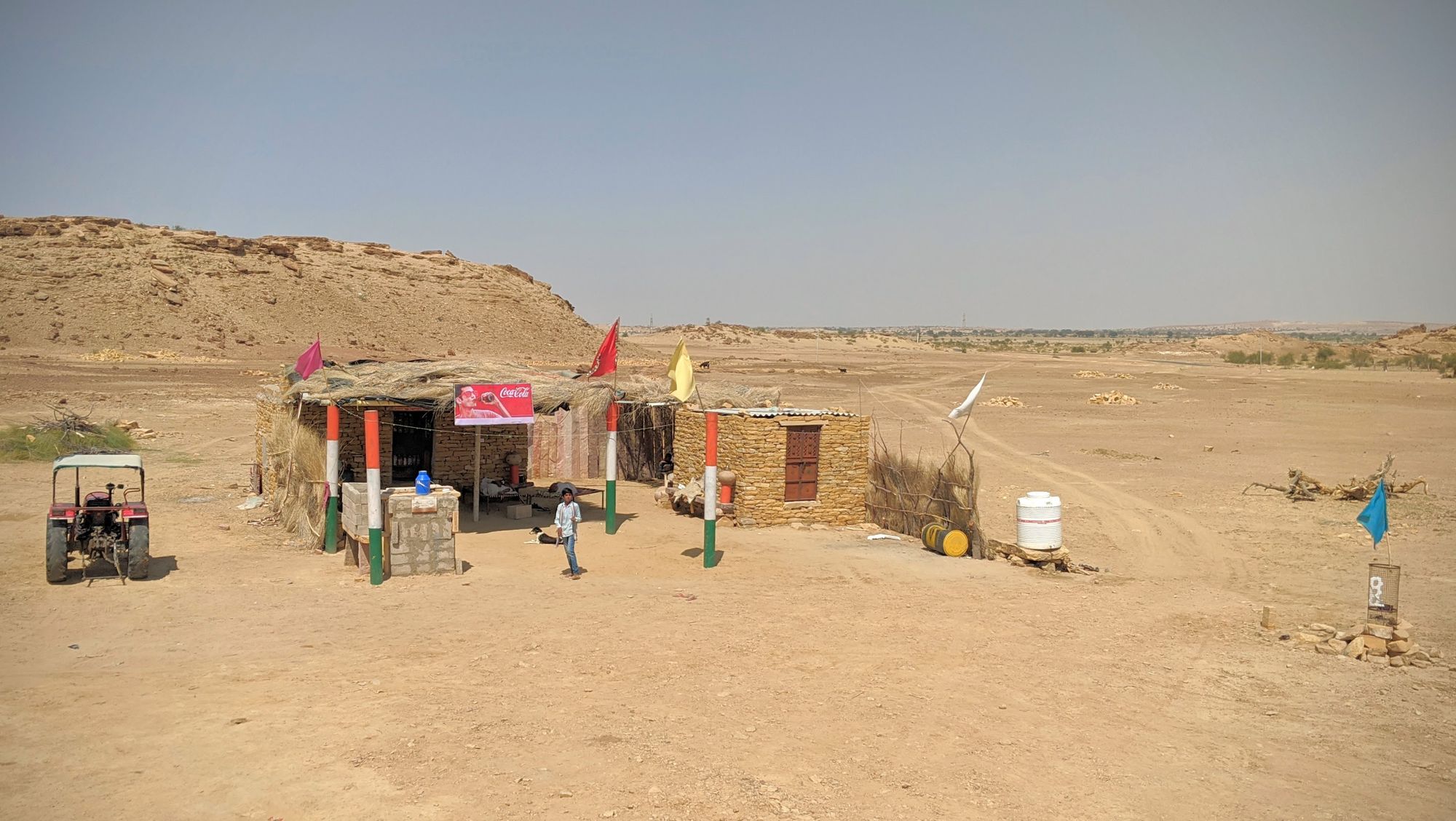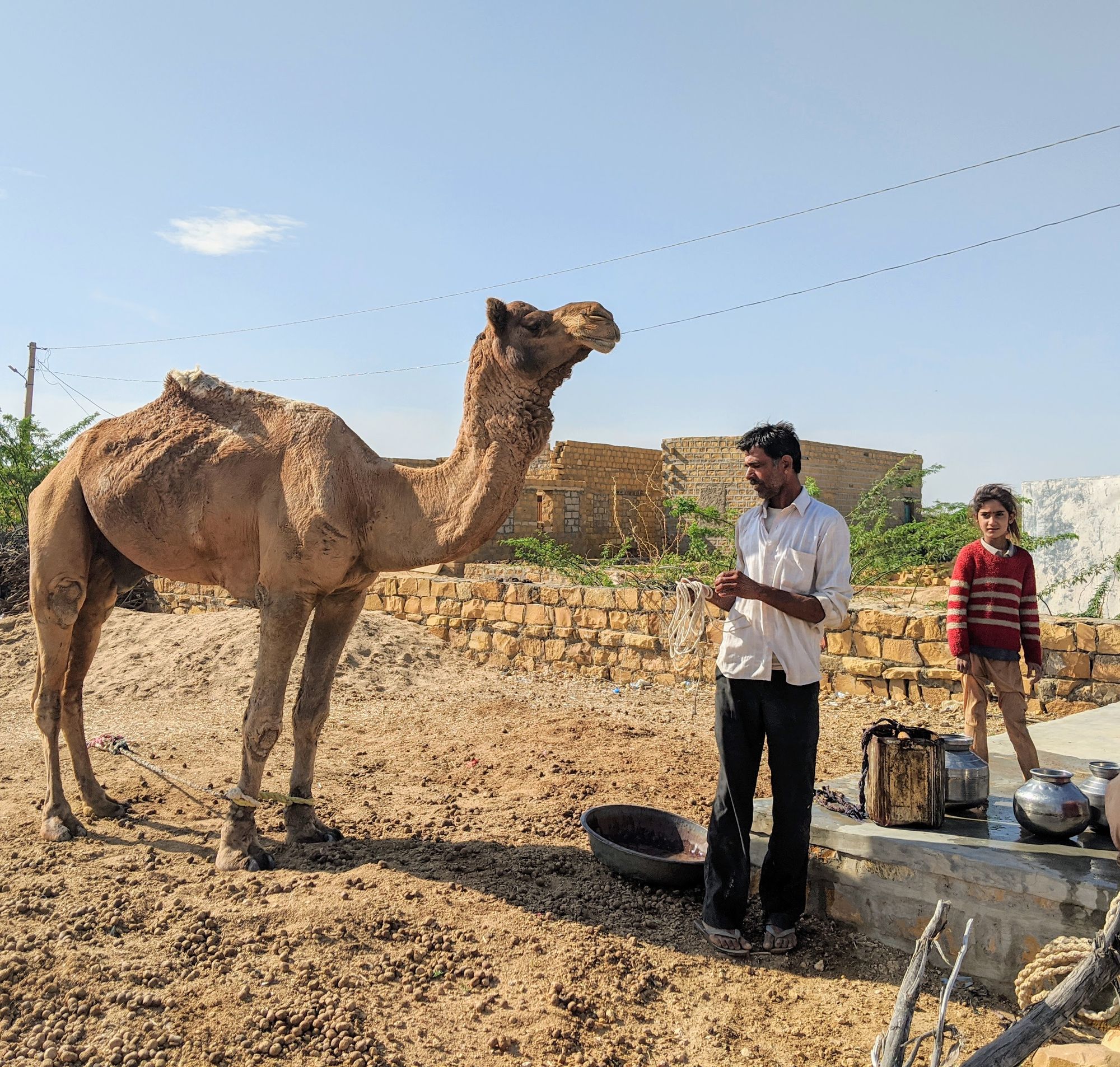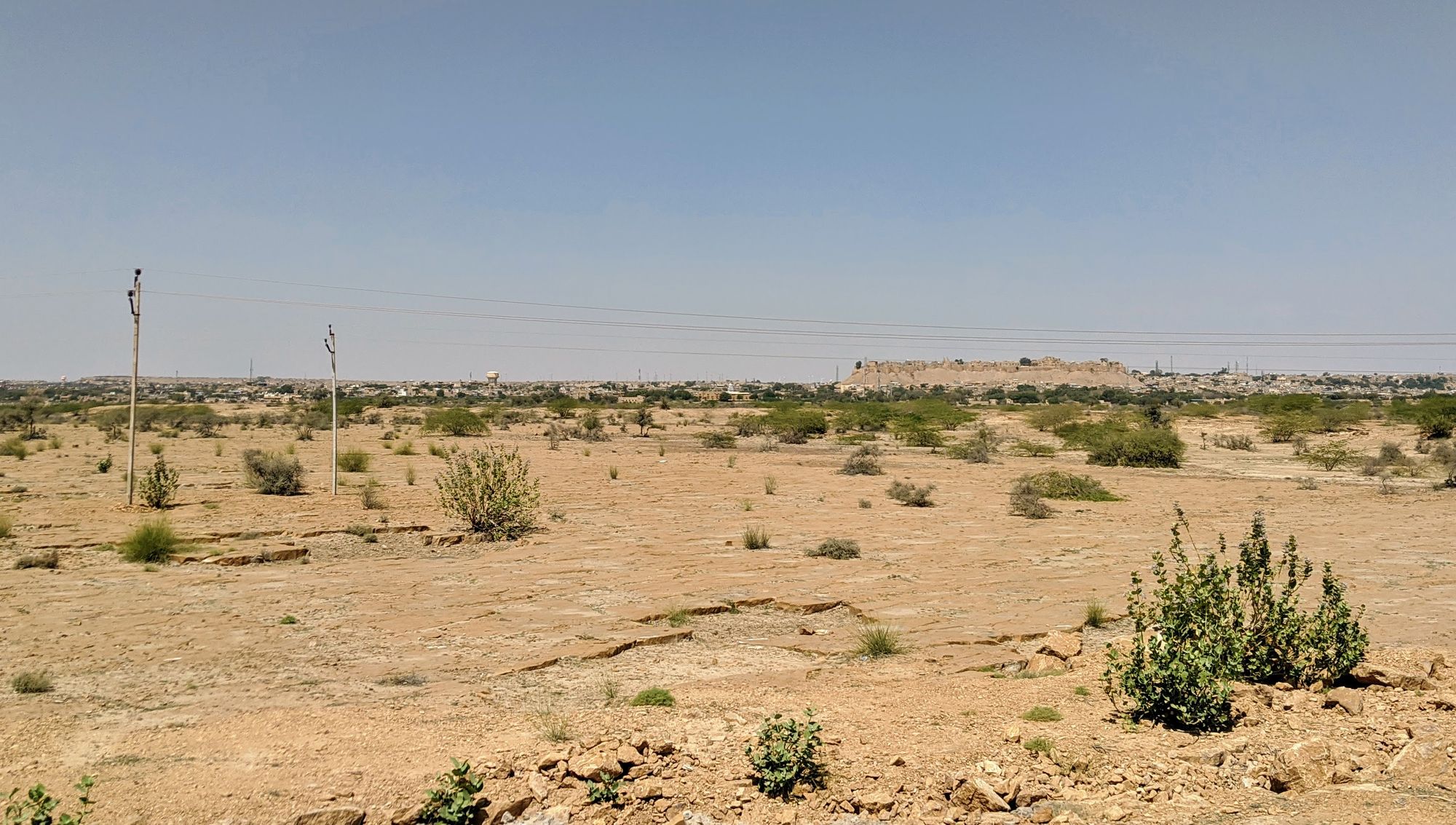 First posted on Facebook: