India is the foodie's paradise.  Food - both street and posh - from seafood of Kolkata to ganja lassi of Varanasi and dry rotis at a hut in Thar desert... Hunting street food is an experience: the smells, people, walking through alleyways...
This post combines food from my solo backpacking across North India in 2020 and my trip through North-East India in 2019.
Roadside Snacks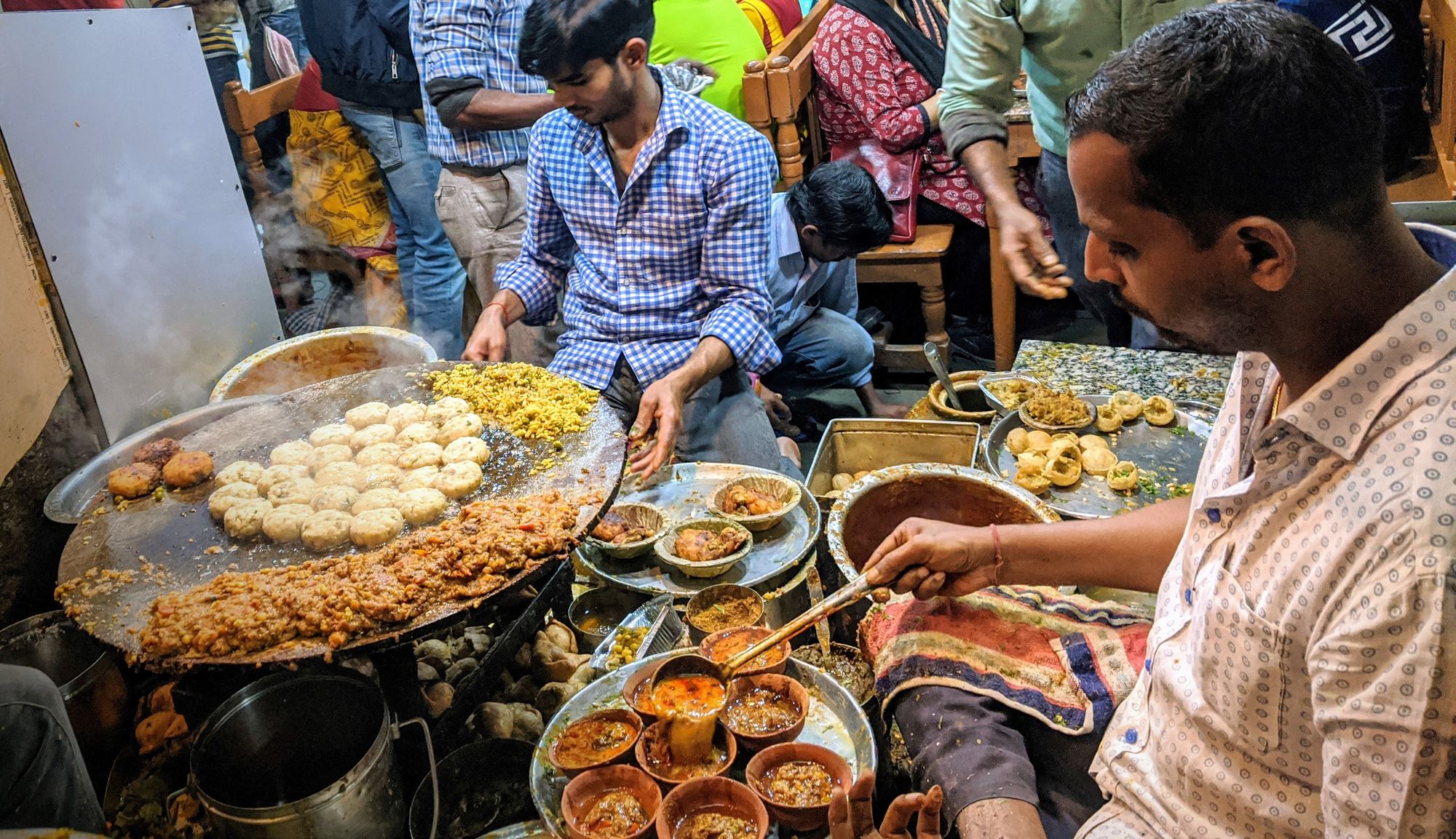 Street food can be dangerous. I followed my mom's rule of thumb: eat from places where many others were already eating. Those, despite looking dirty, tend to be fresh and tasty af, with a higher turnover of food.​ Like 90% of the food I had in India was from roadside. Just 10% are from bigger restaurants.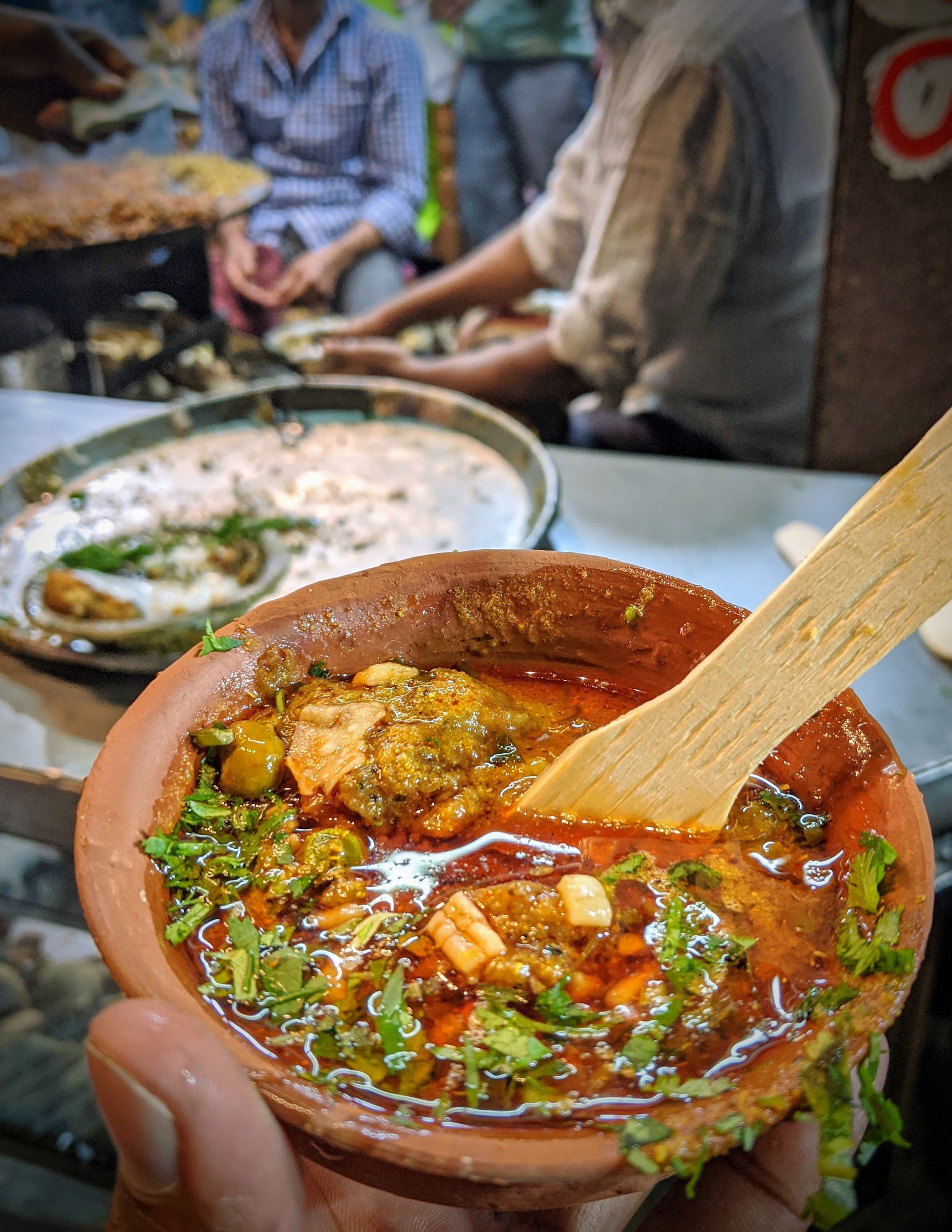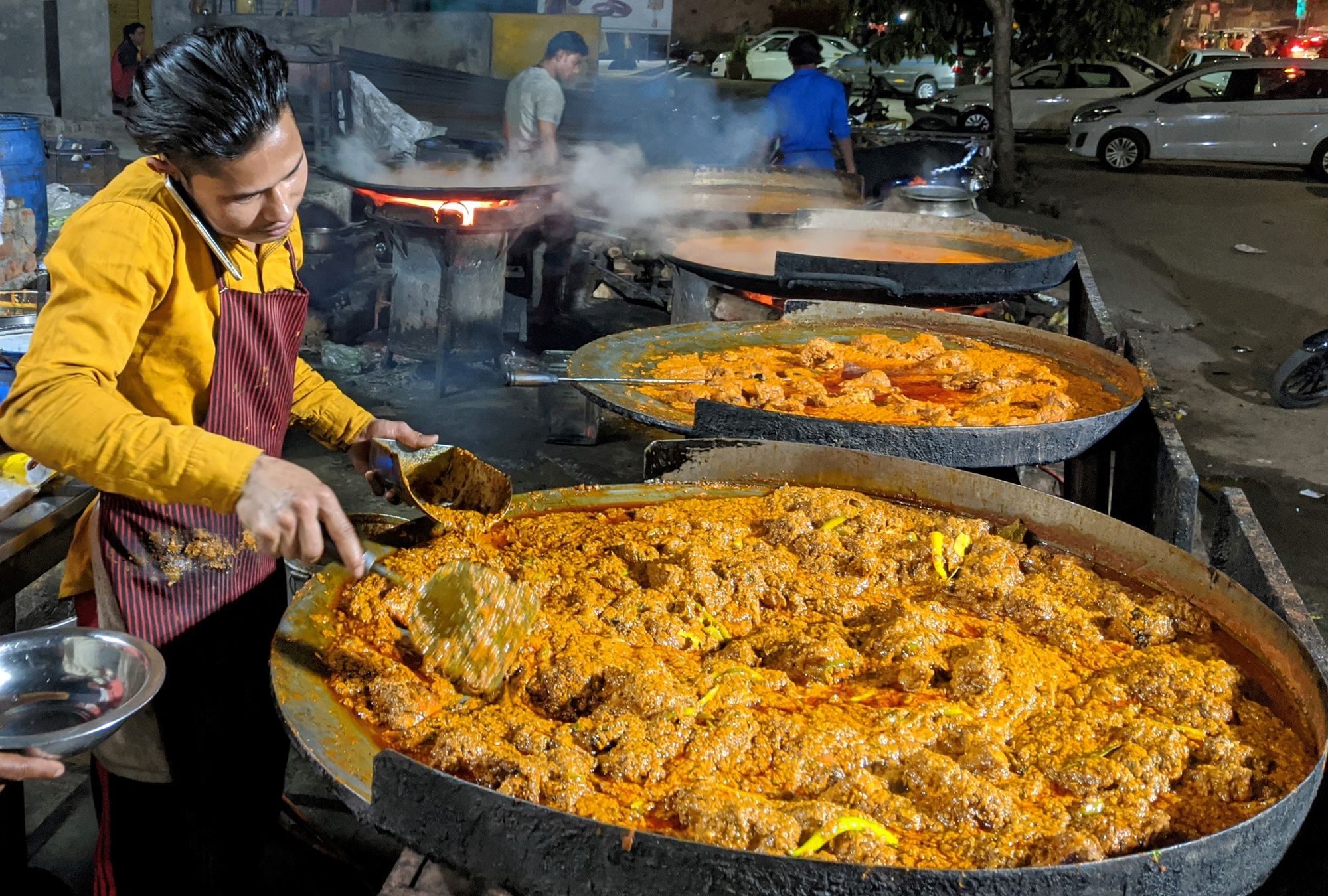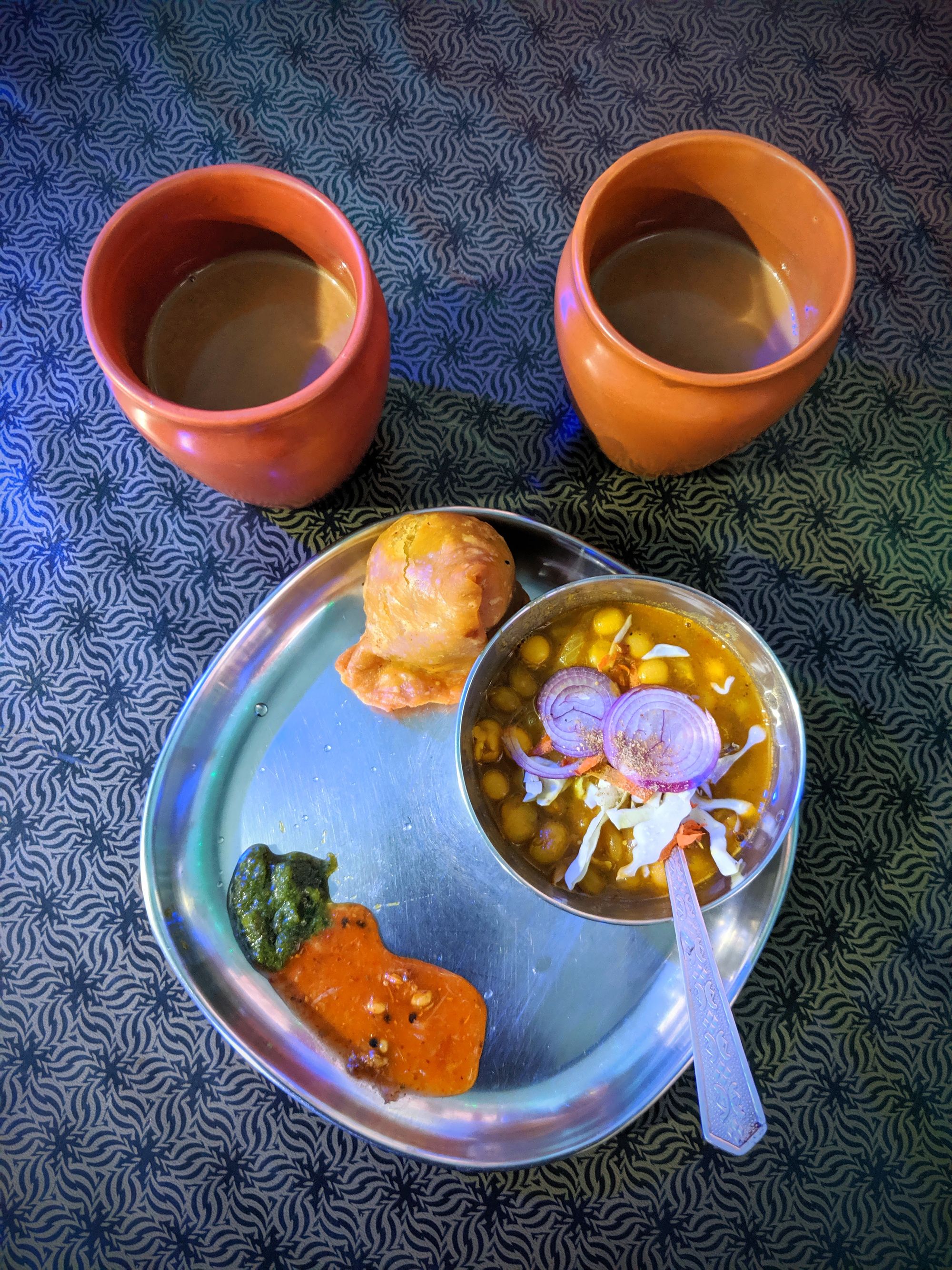 Breads
Naan, Chapati, Tandoori Roti, Paratha, Puri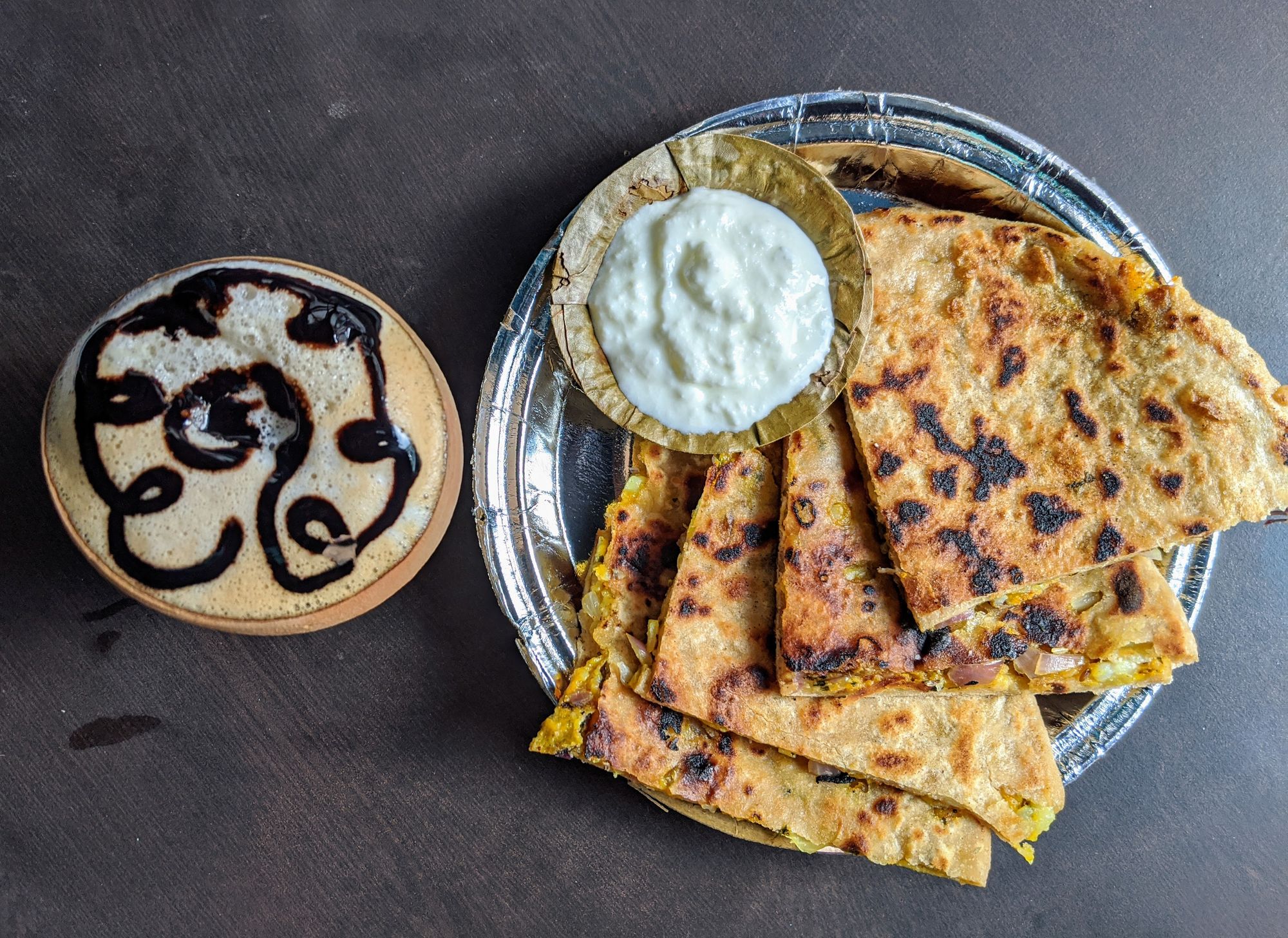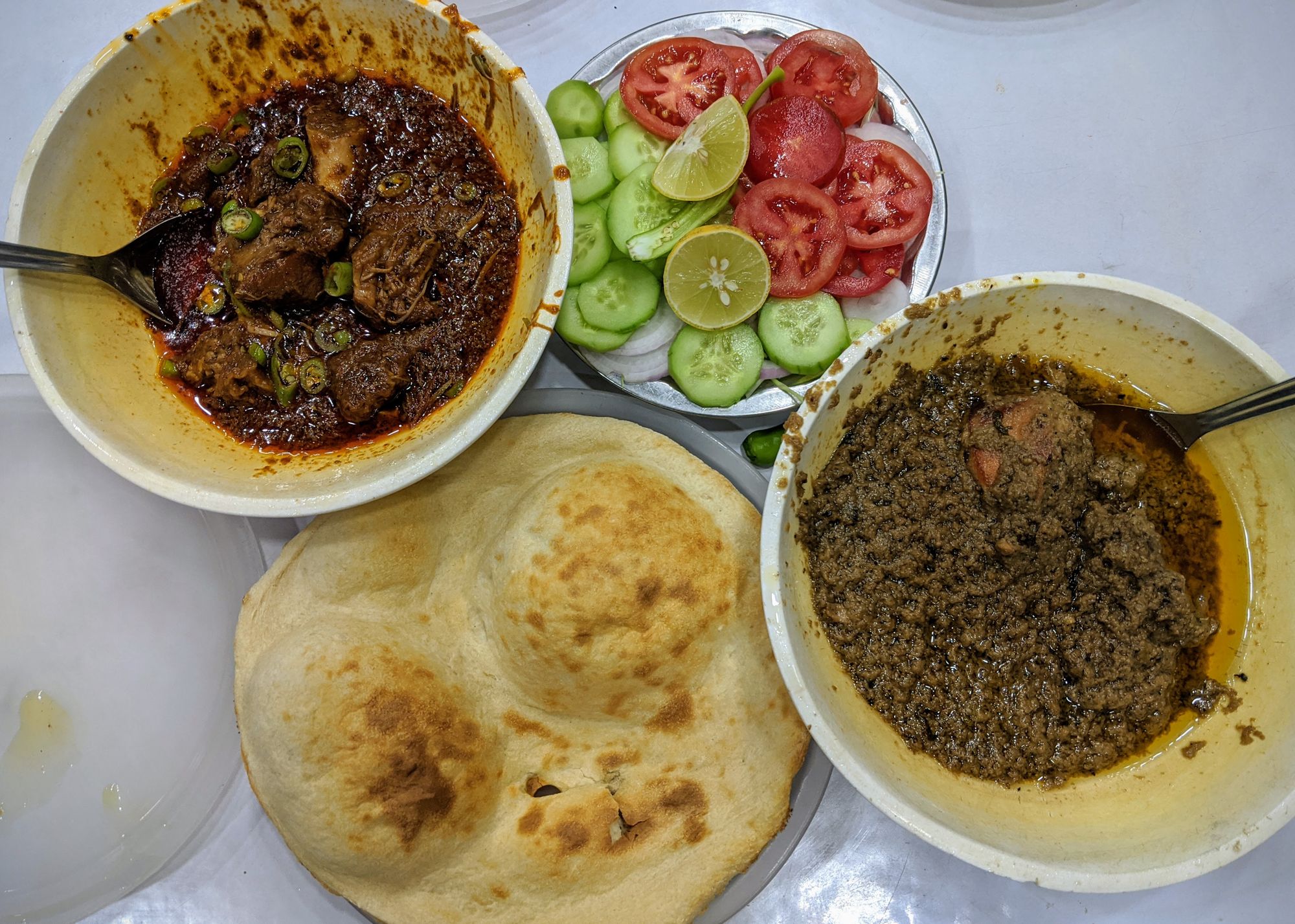 Dosa, Idly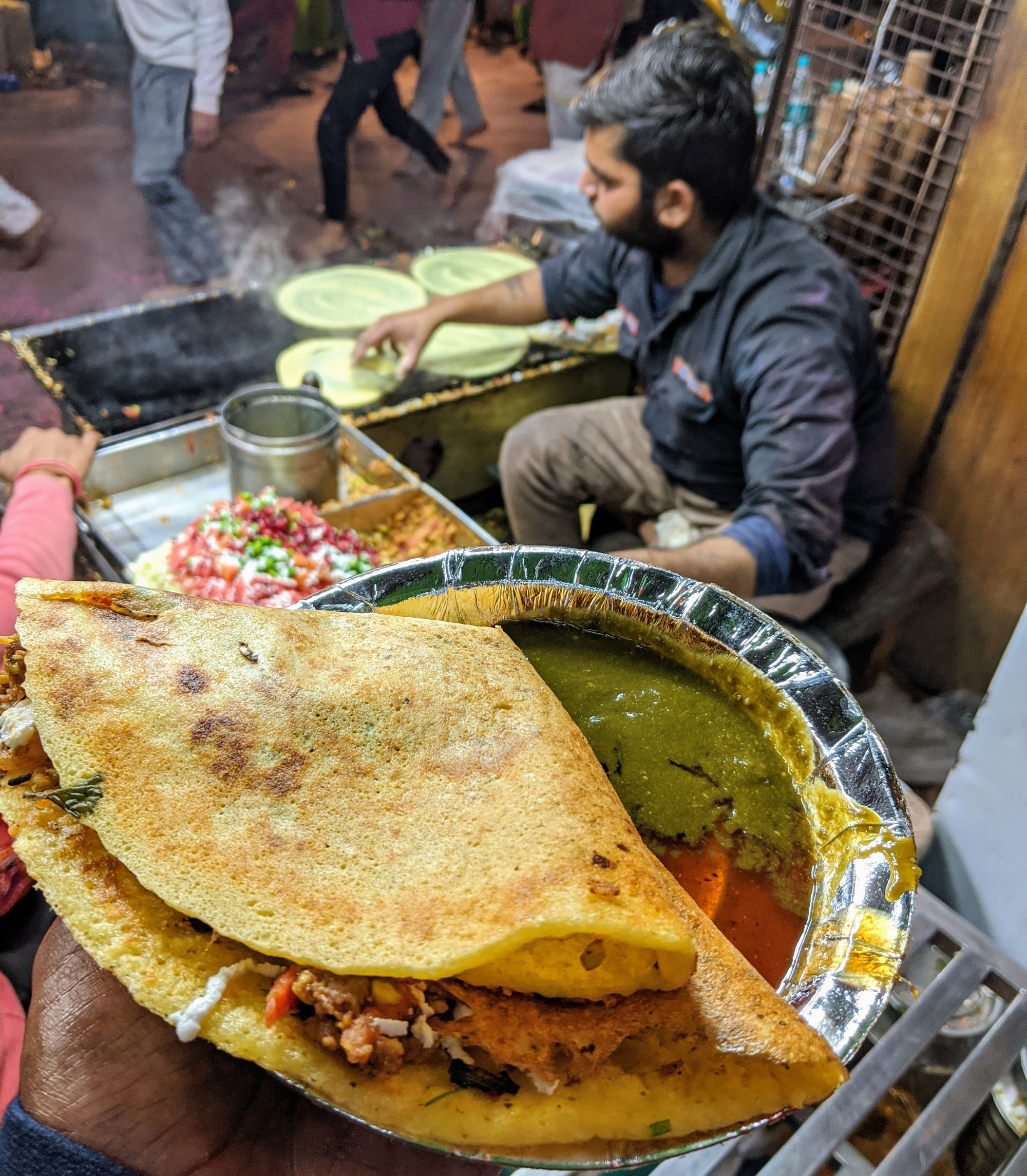 Thali
Combo meals of each state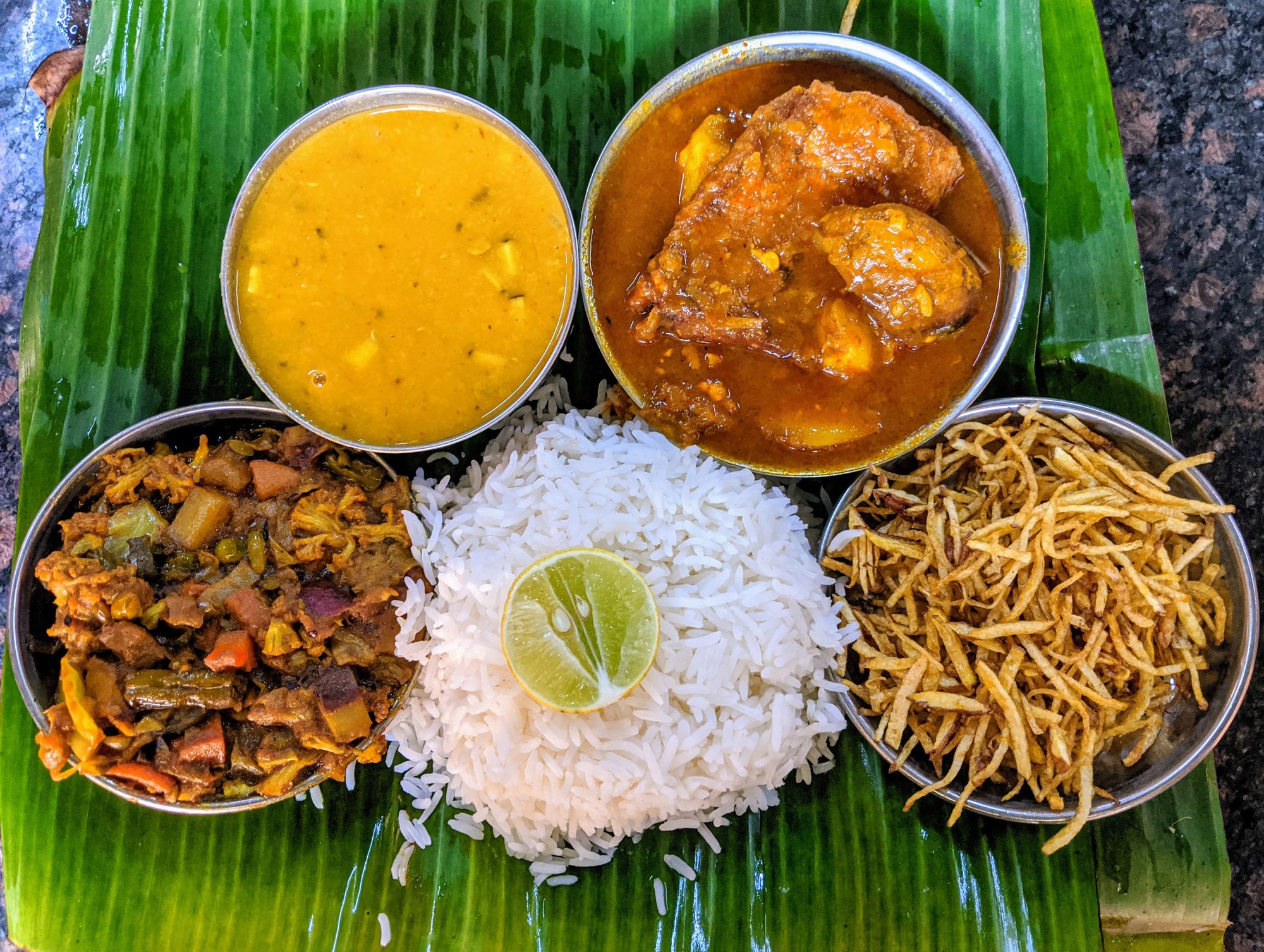 Thali means plate. Each culture in each state present rice and their own kind of curries in a circular platter. Bengali, Rajasthani, Assamese, Meghalaya... there are hundreds of types of Thalis.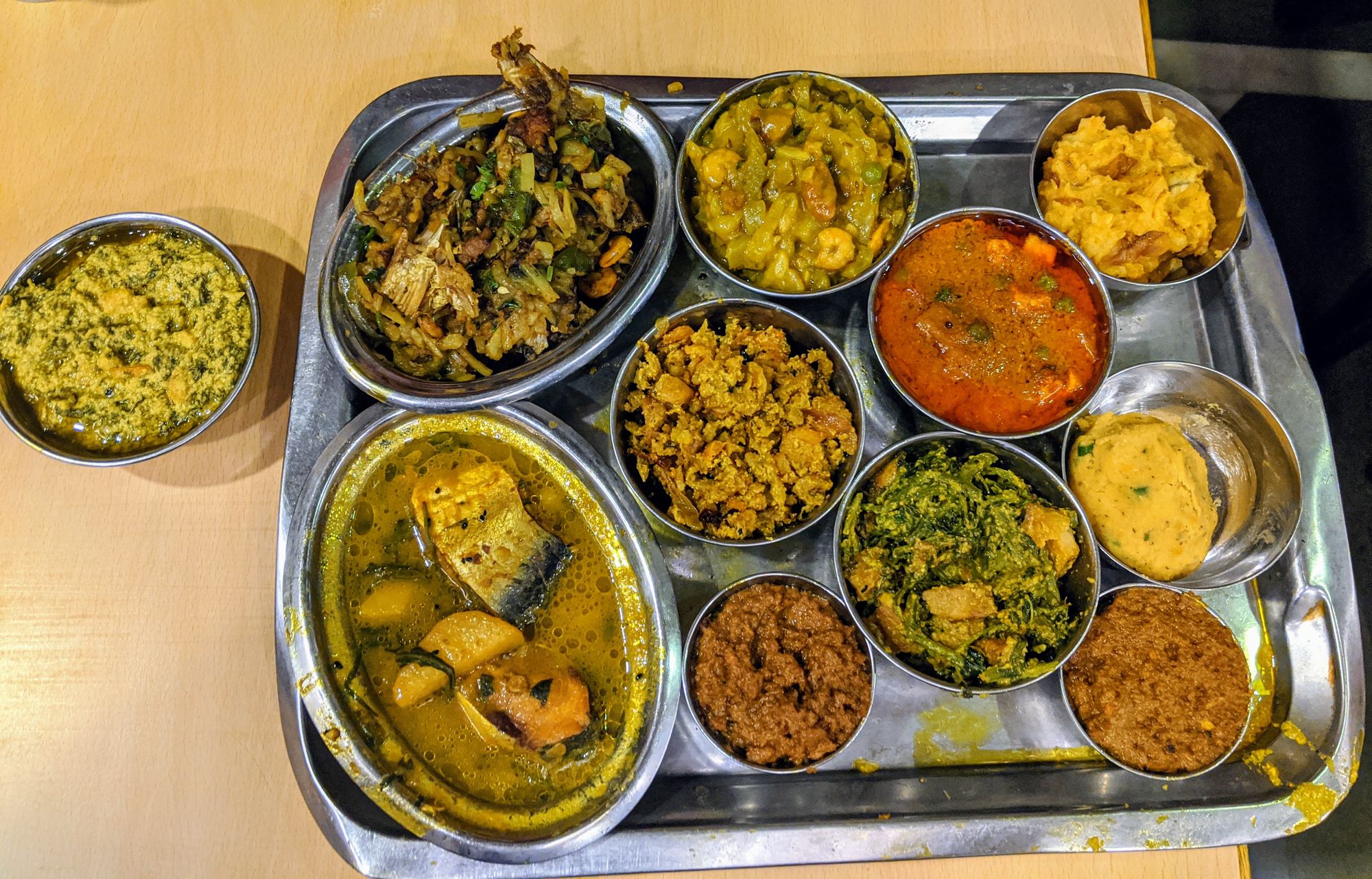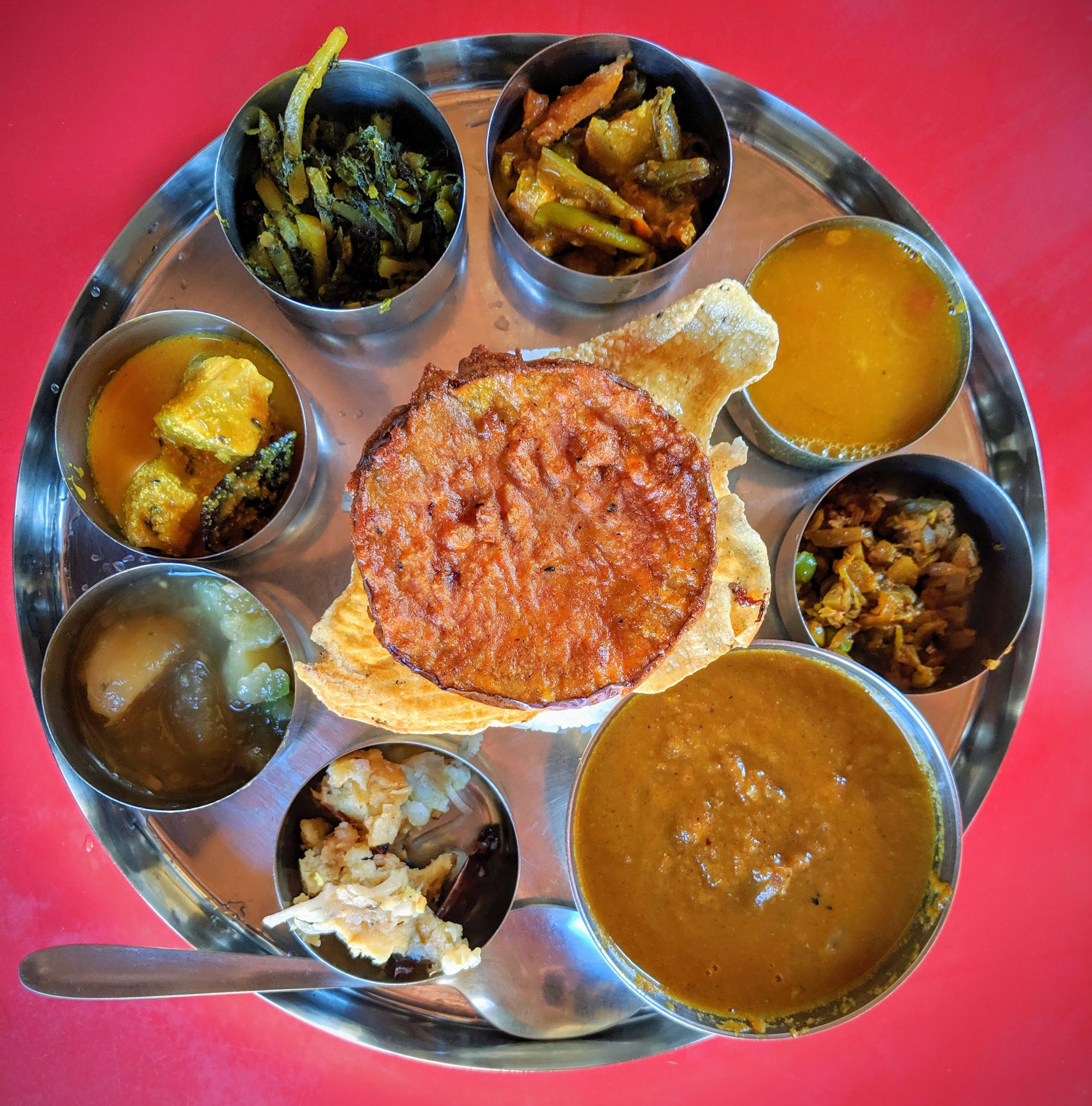 Biriyani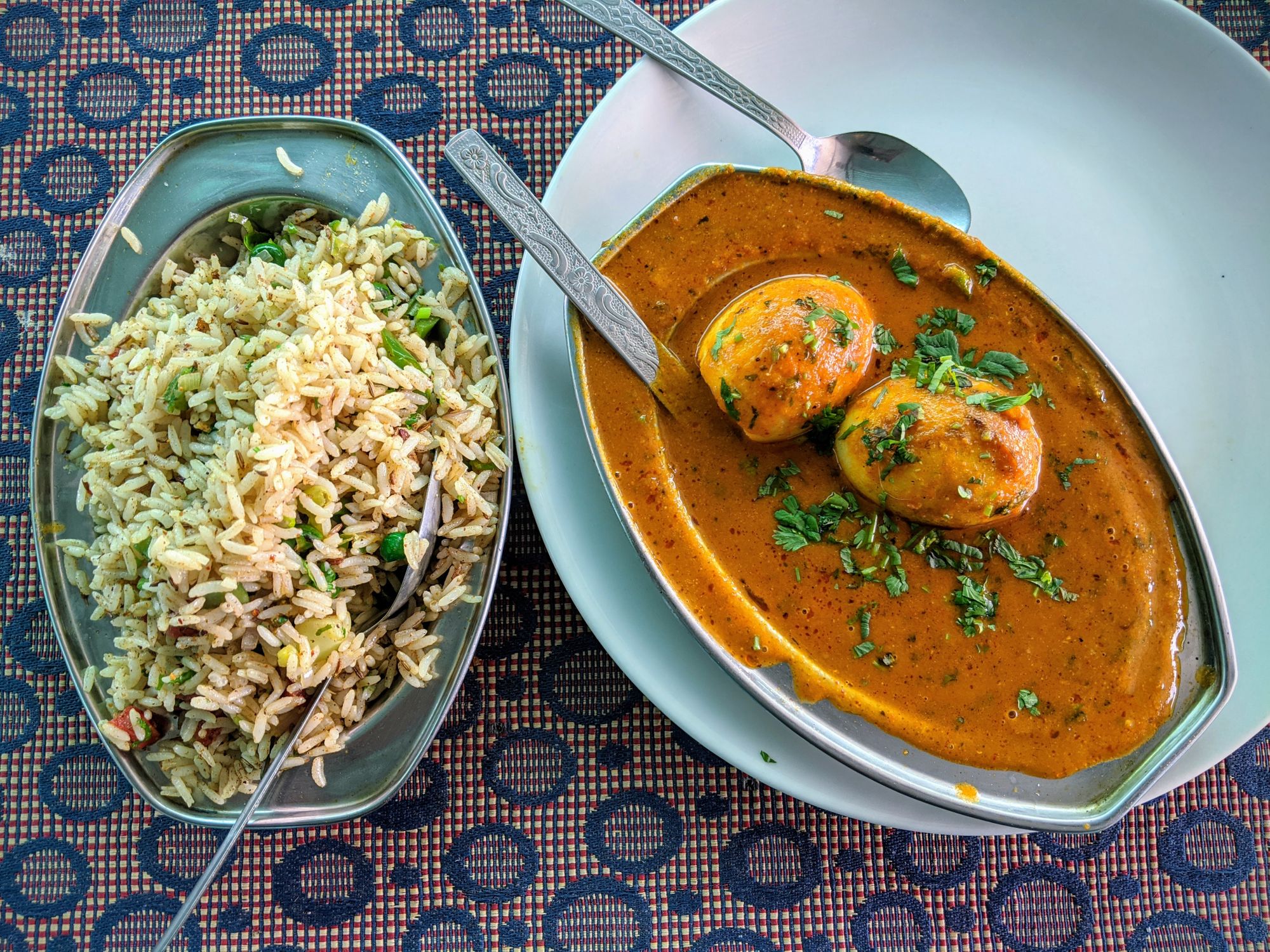 Drinks
Hot chai, cold lassi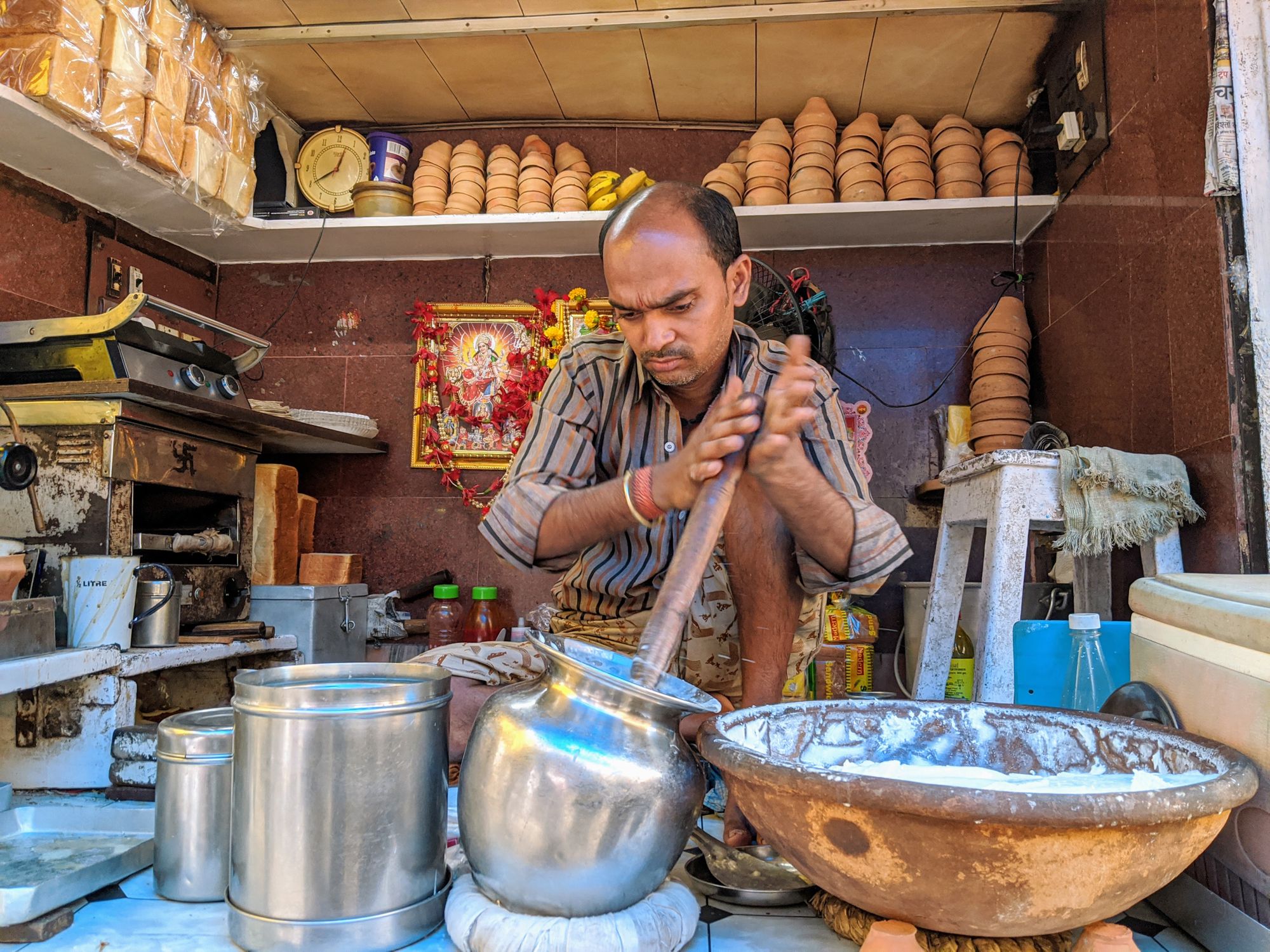 Lassi is made by diluting yoghurt, adding spices and toppings. Regular lassi is a cheap, heavenly drink found all across India. Lassi is a cold drink, India is notorious for its bad quality of water. So, if you are health conscious, it could be a problem. I didn't mind, and didn't get seriously sick as well. I carried a pack of Imodium tablets and used them once or twice.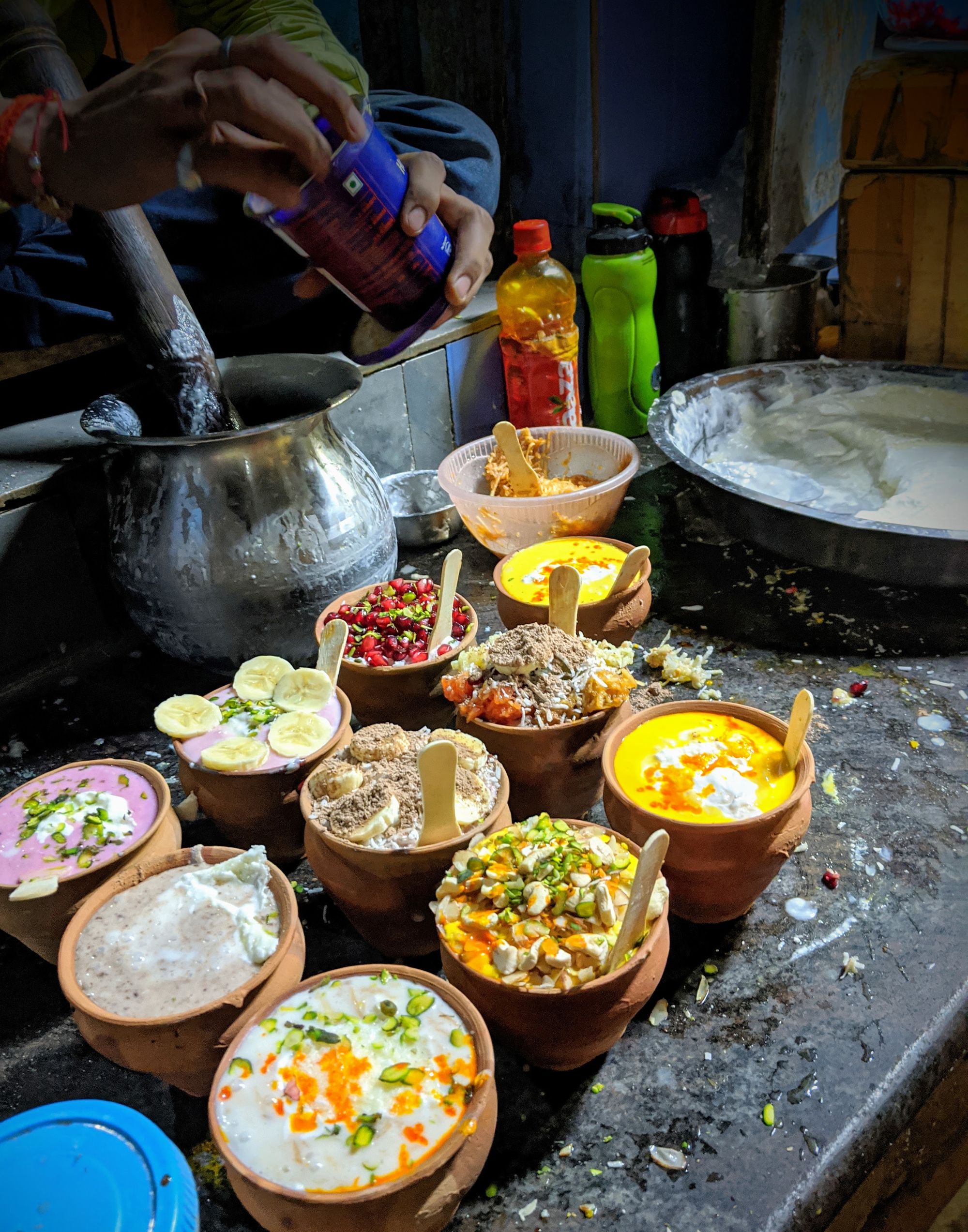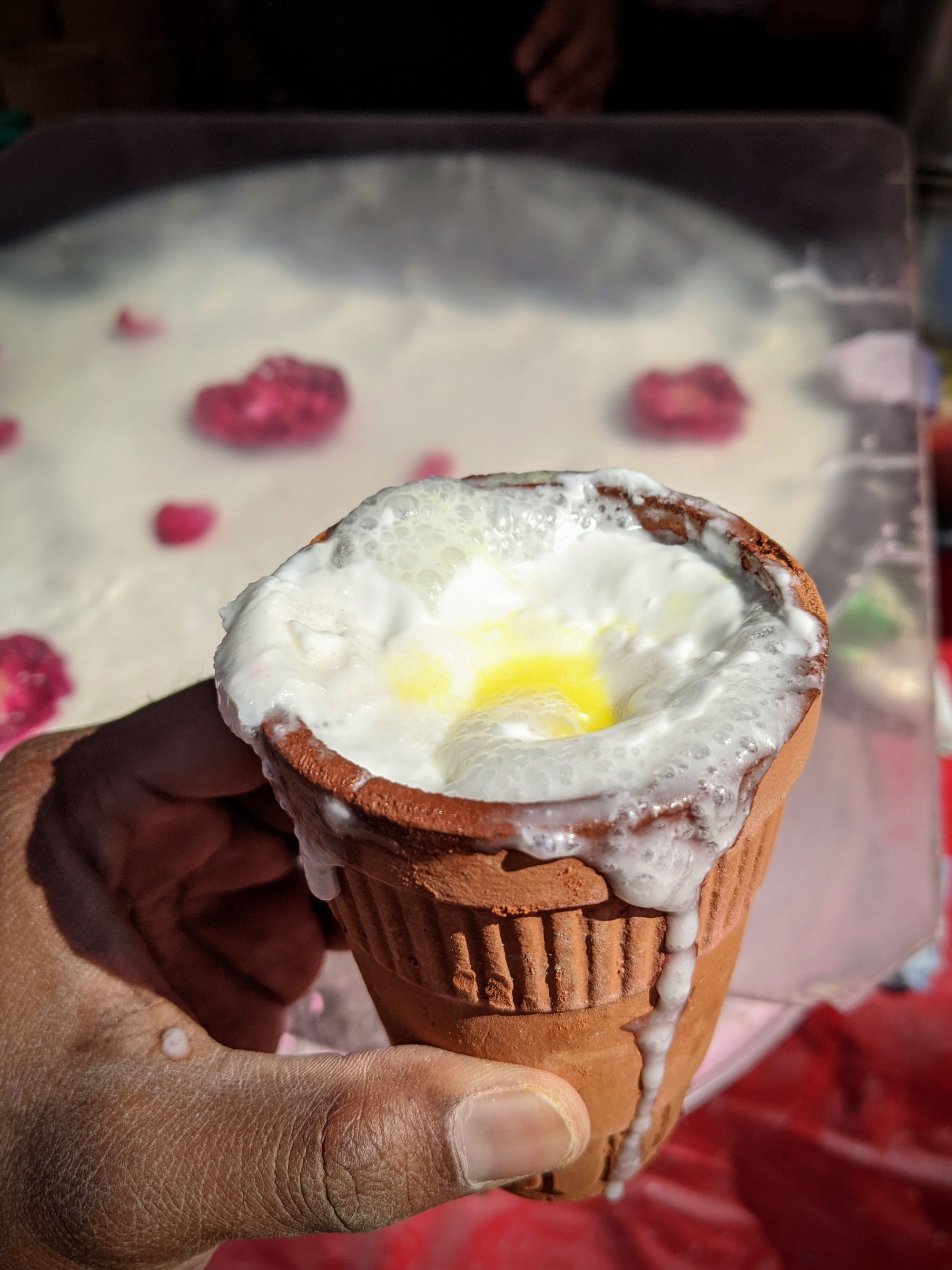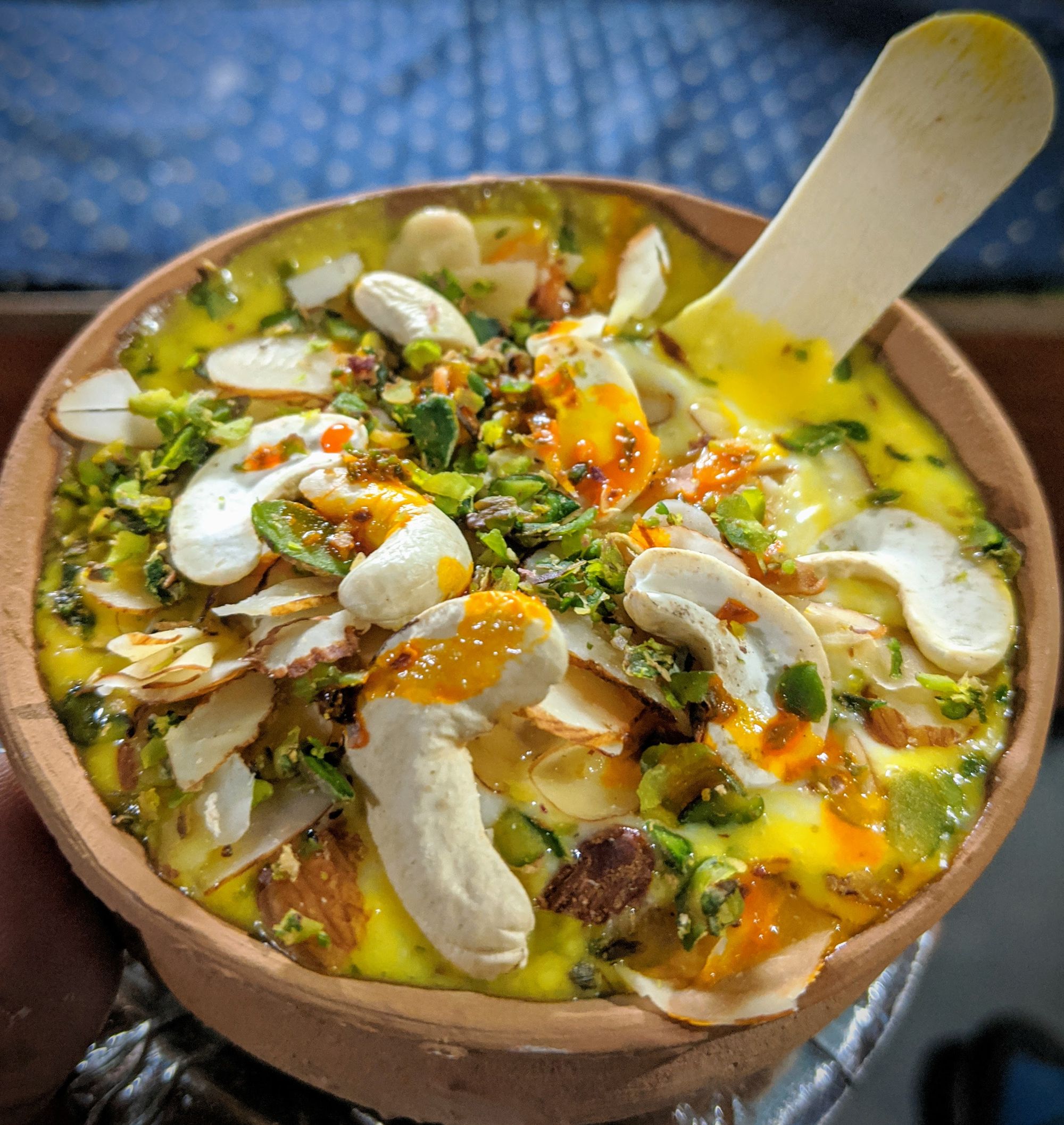 Chai (tea) is India's lifeblood. You can get tea for about 5 INR (0.067 USD) in a cute little use-and-throw clay pot.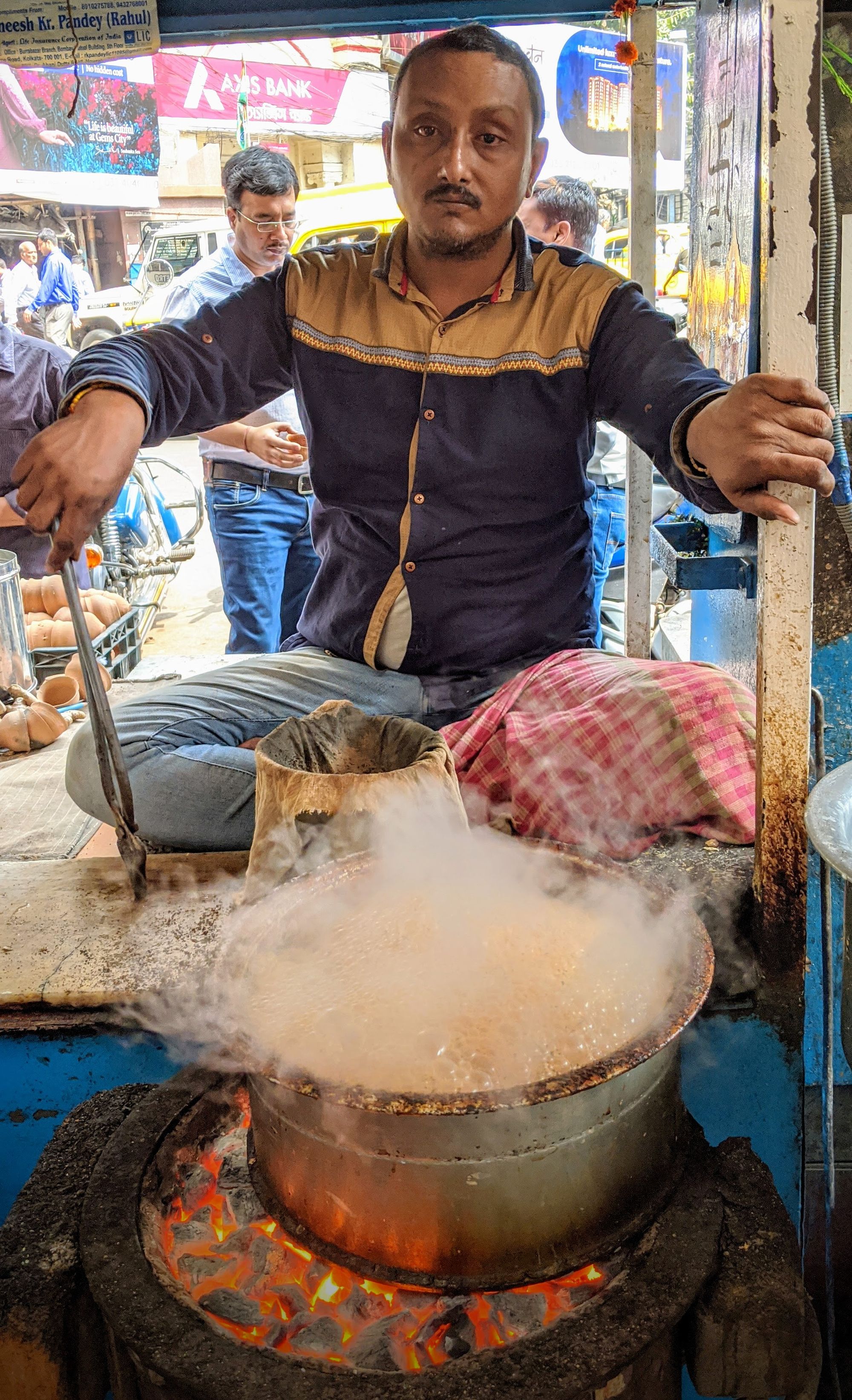 Sweets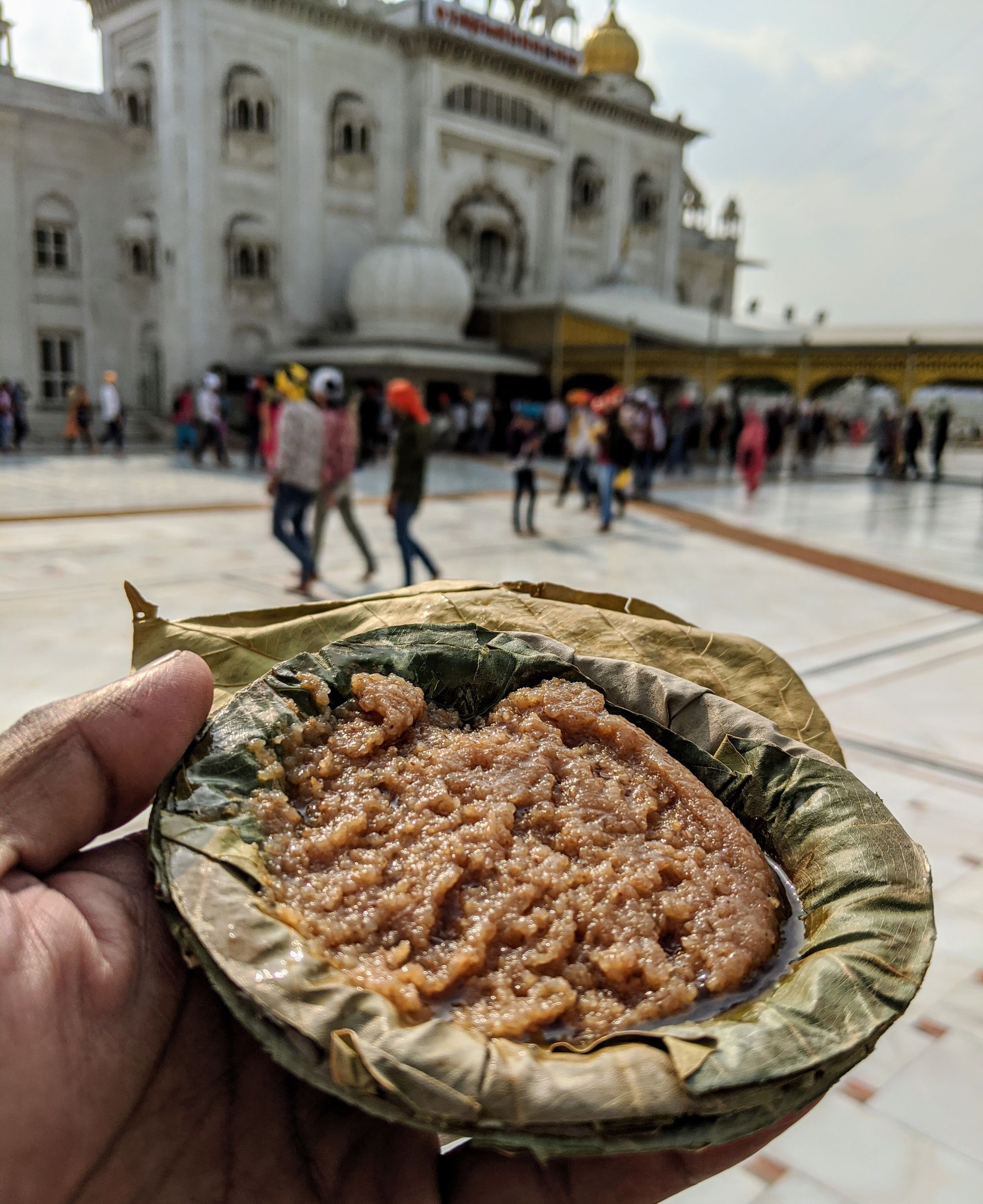 Free Breakfast
From the hotels where I stayed
I stayed mostly in backpackers hostels, for about 100-200 INR per night. Even those provide great, but simple breakfast such as these.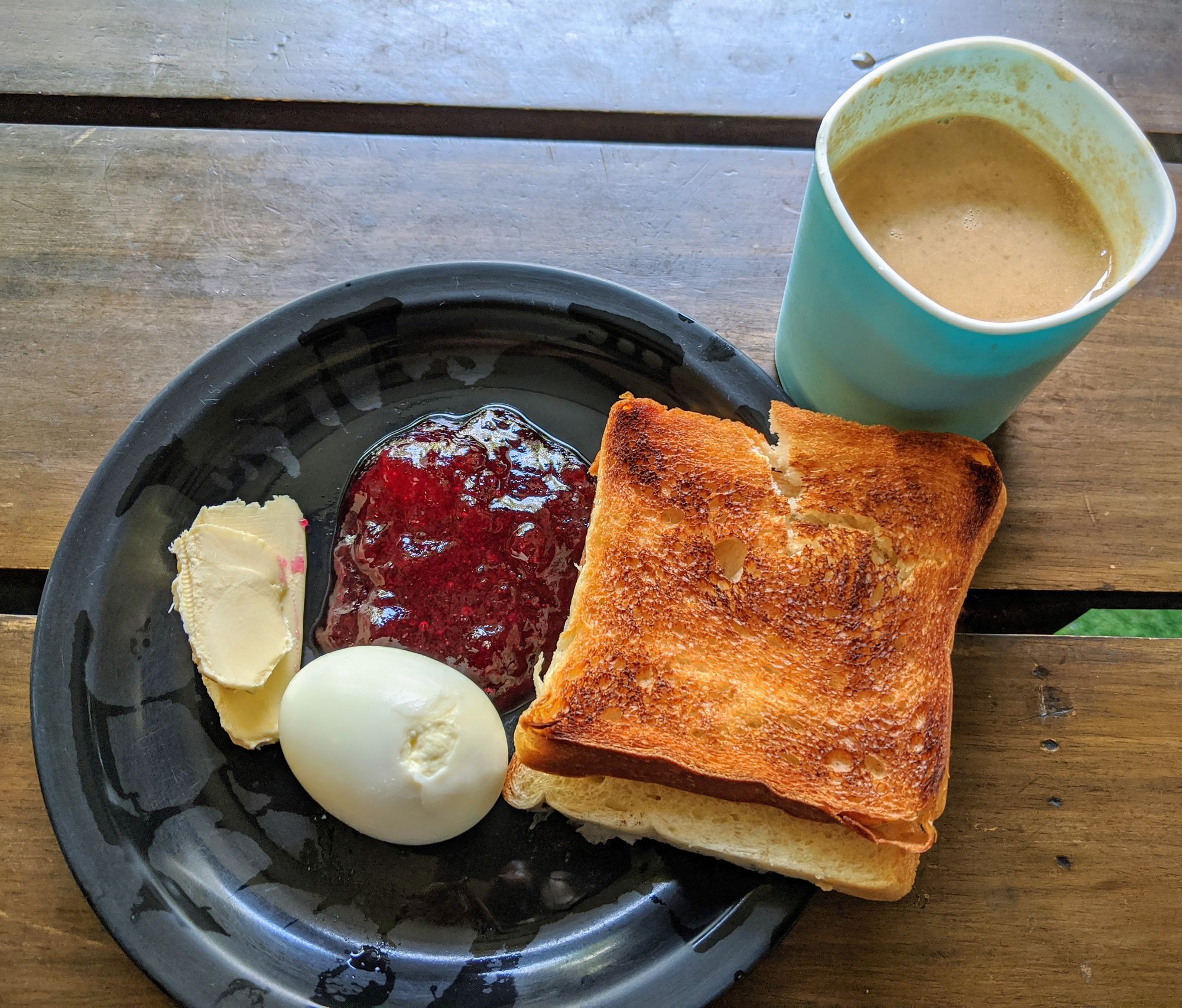 Other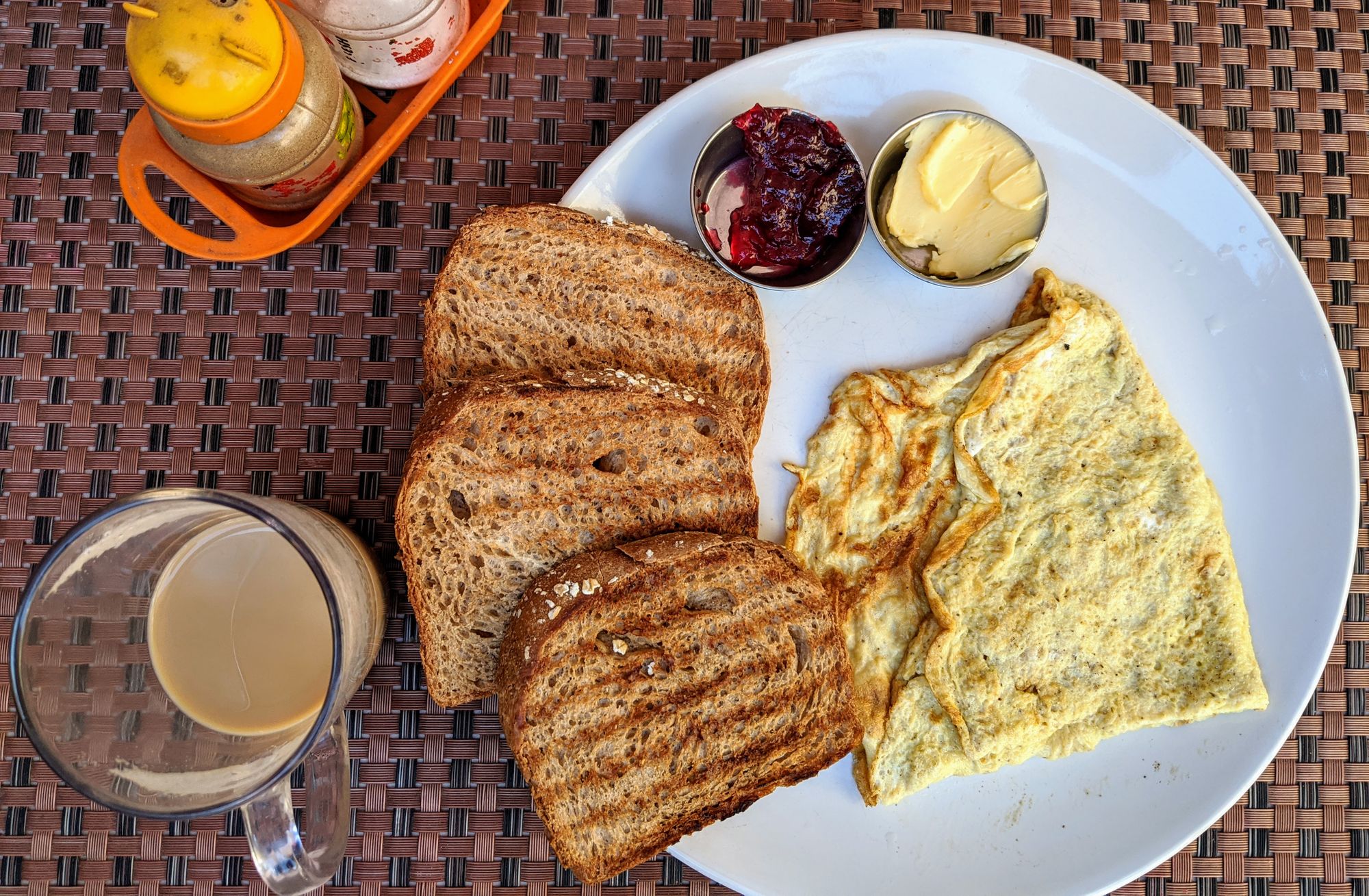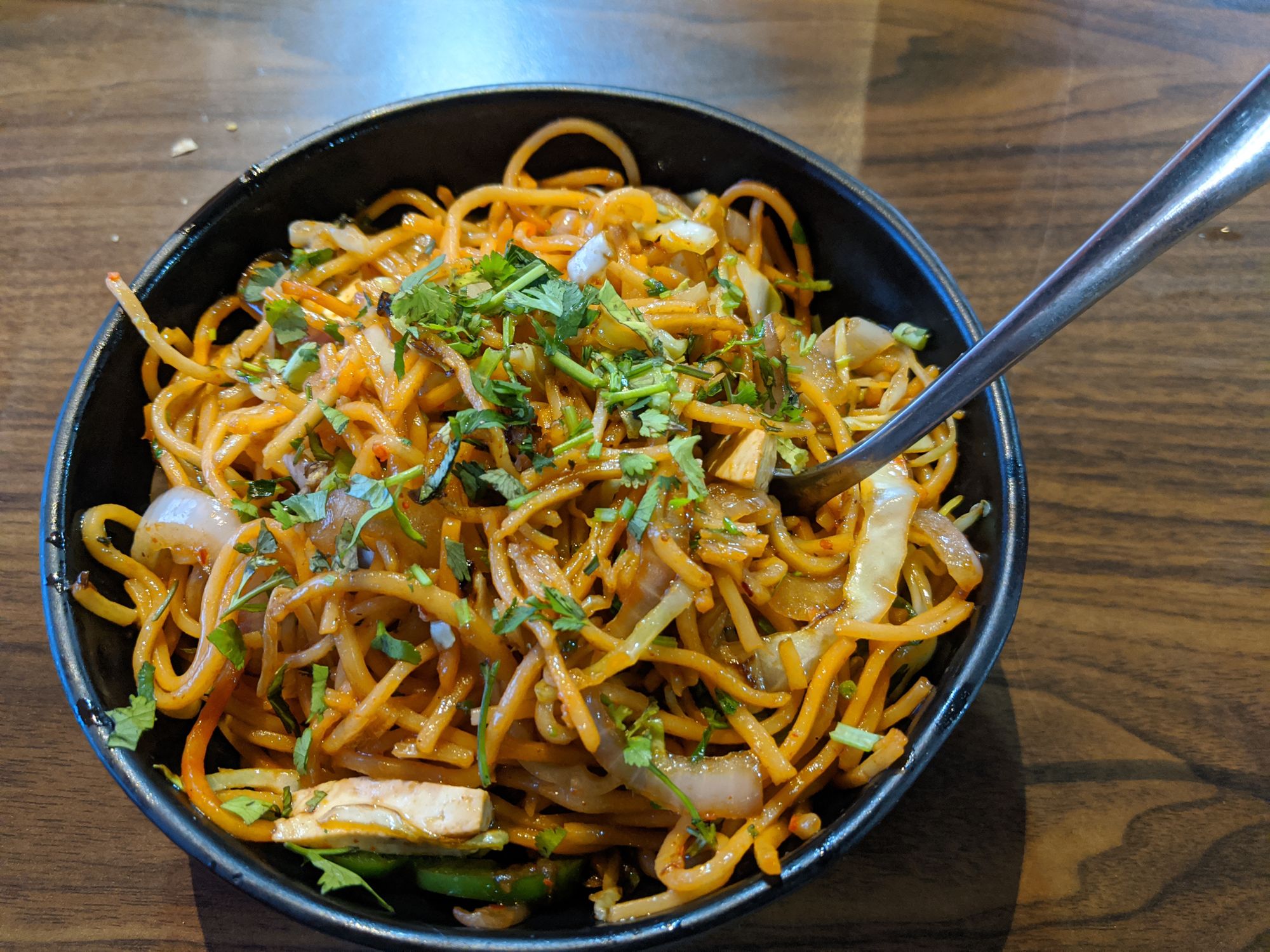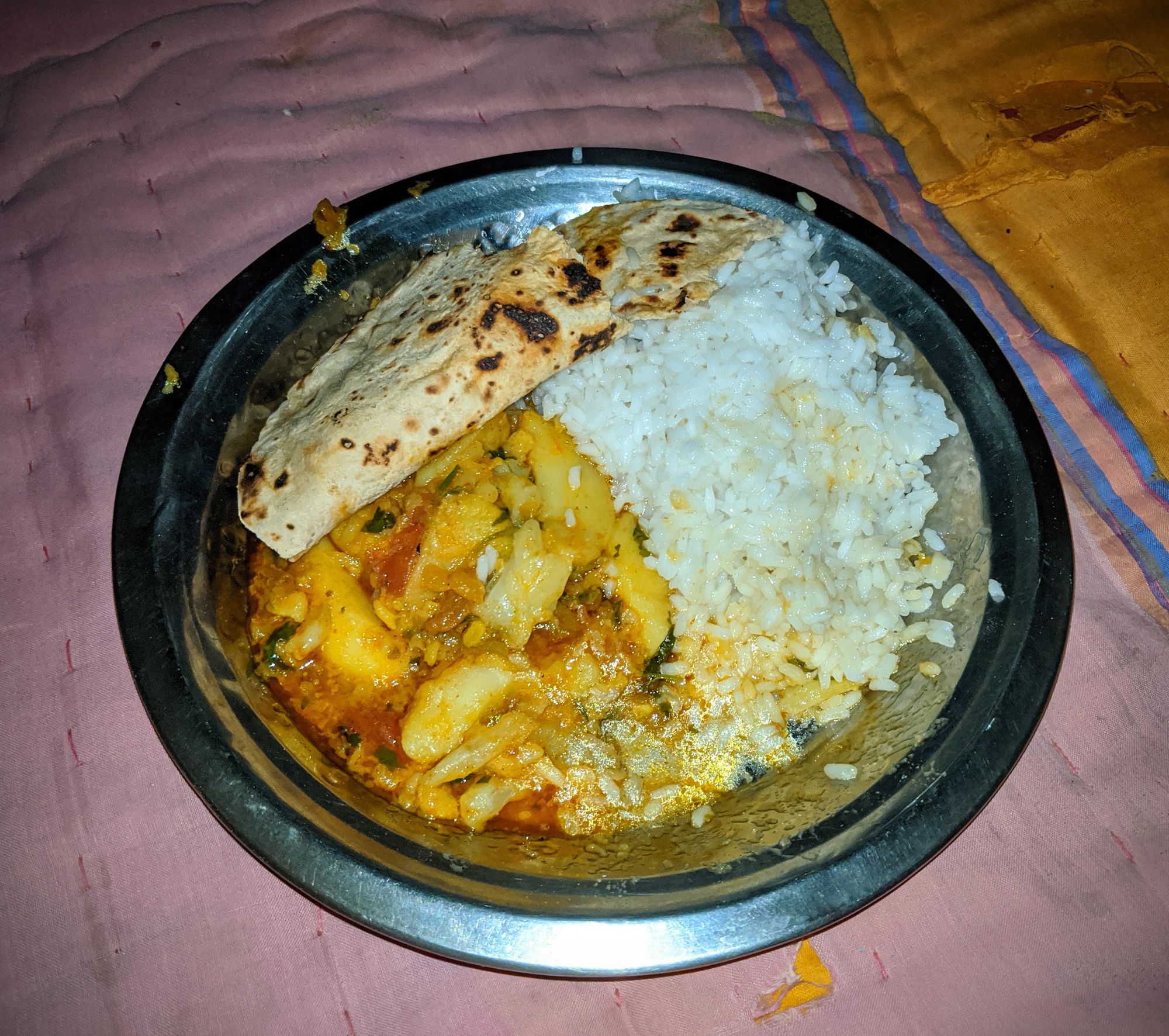 First posted on Facebook: