Adam's Peak: Why the Rib?
Jo - 'Hmm?'
Me - 'Well, god created Eve from Adam's rib right?'
Jo - 'Yes?'
Me - 'Why the rib, in particular? What's special about it?'
Jo  - 'Well, teeth? That wud hv made women stronger!'
Me - 'I mean, if humans had a rib missing on one side, they might think so. Our ribs are symmetric. What's asymmetric in a human body?'
[Now, the random tourist (RT) behind me, cut into the talk]
RT - 'Appendix'
Me - 'What?'
RT - 'Appendix, that's asymmetric!'
Me - Hahahaha... 'That's a good one. Maybe that's why women are ready to burst at any moment and hurt so much'
"Then the Lord God made a woman from the appendix, and he brought her to the man."
A conversation on the stairs of Adam's Peak... <3
First posted on Facebook: https://web.facebook.com/abarajithan11/posts/10211040889209645
---
Decided at the last moment, hitchhiked (kidnapped??) at the middle of night in a random lorry watching the magnificent starry sky, climbing all night with Jo... everything is worth this view from the top.
Met these guys at the top: Thomas and his friend who love their two week experience in Sri Lanka. Impressed by their adaptability and optimism. Great to see u guys!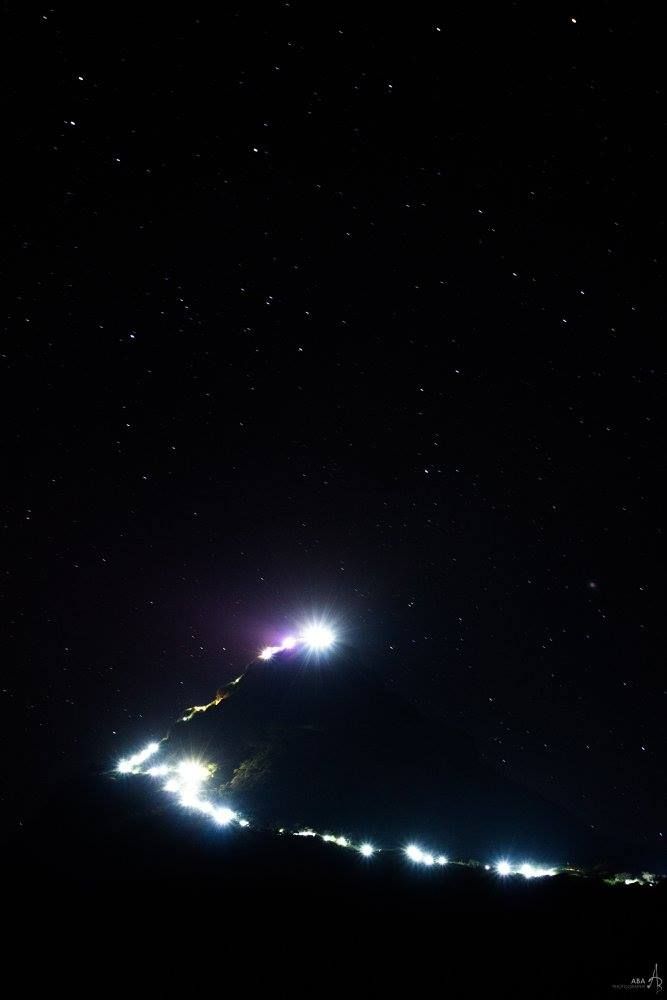 Sripada can be seen from Colombo on most days, as sun rises over it. Following photos are from [here]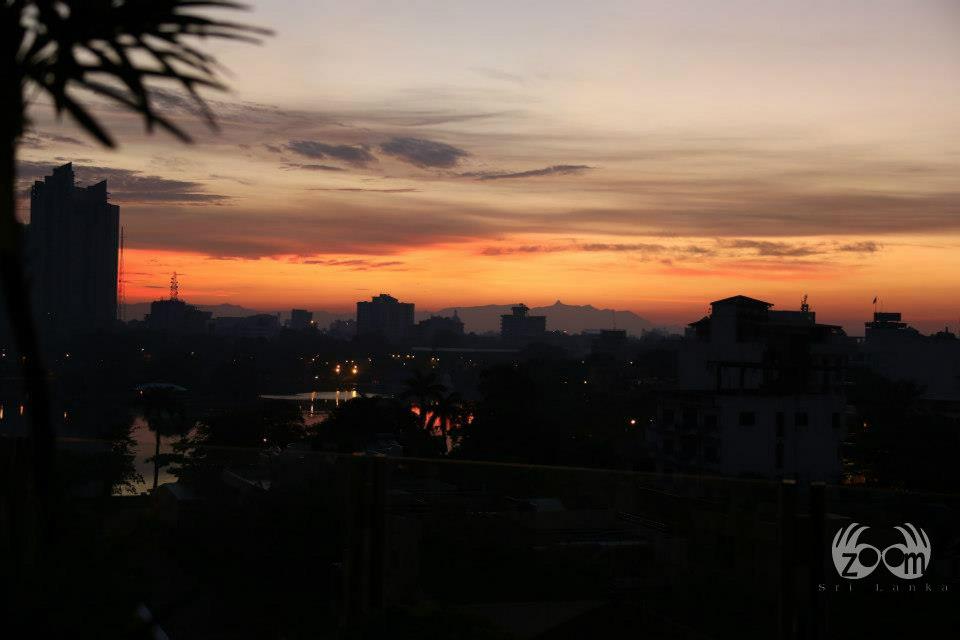 On a clear day, the Colombo skyline can be seen from Adam's Peak. The following photo was taken by Chanaka Jeewantha [source]